The Kia Forum | Inglewood, California
94.7 The Wave's Soulful Summer: Blackstreet & Johnny Gill comes to The Forum on Saturday 2nd July 2016
In the midst of the sweltering summer heat, your soul needs some calm and cooling down. 94.7 The Wave's Soulful Summer concert event is just the perfect time and place. R&B, soul and new jack swingers Blackstreet & Johnny Gill are the soothing voices that will summon a quiet storm to stir your emotions to make you experience nothing but pure bliss. This show is a hot ticket, that fans are dying to get hold of. Act quickly, get your tickets now!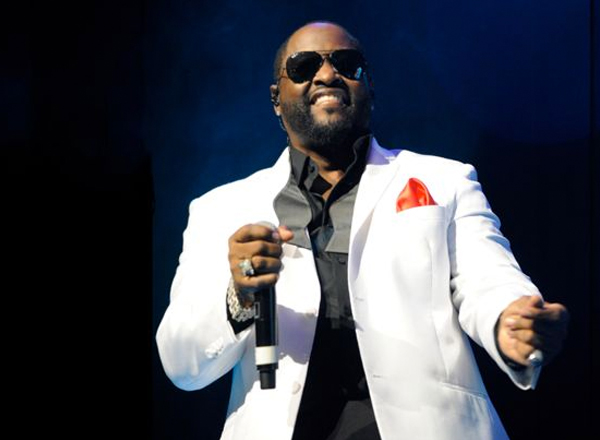 Urban Adult Contemporary radio format branded as "94-7 The Wave" holds an annual summer event dubbed as The Wave's Soulful Summer, where top-calibre R&B acts grace the stage to beat the heat off the hot summer heat. This year's cool headlining acts include Blackstreet & Johnny Gill.
Whoever does not dig and is not moved by the infectious groove of "No Diggity" must've been living under a rock all these years. BLACKstreet's breakthrough album, 1996's Another Level, has taken their career to dizzying heights. The said album which spawned the hit "No Diggity", ranks No. 91 on Rolling Stone and MTV's: 100 Greatest Pop Songs list. They also snagged the No. 214 on the Top 500 Pop Artists of the Past 25 Years list. "Before I Let You Go," "Joy," "Booti Call," "No Diggity," "Girlfriend/Boyfriend" and "Baby Be Mine," are just some of the songs that fans love to endlessly move and groove to in clubs and concert arenas everywhere.
Johnny Gill is an R&B veteran whose career remains in the upswing since his New Edition days. Gill pursued a solo career in the 1990s as a romantic balladeer then repackaged himself as an emerging new jack swing star. His chart successes include "My, My, My", "Rub You the Right Way", "Fairweather Friend", and "Wrap My Body Tight". He was also part of the supergroup called LSG; withGerald Levert and Keith Sweat. To date, he is part of Heads of State with New Edition members Bobby Brown and Ralph Tresvant.