The Kia Forum | Inglewood, California
This spring, groundbreaking rock band AFI is celebrating the 20th anniversary of their breakthrough album, Sing the Sorrow! The band's sixth studio album, released in 2003, has skyrocketed AFI's chart performance to the Top 5 of Billboard 200 and sold over a million records. To commemorate the platinum-selling album, AFI will hold a special performance at the Kia Forum on Saturday, 11th March 2023! The California-native quartet will be performing the album in its entirety! Moreover, the show will also be the last that AFI will be performing the whole album. If you've been a fan since Sing the Sorrow, or a new fan who recently discovered the band's exemplary music, then you should hurry and buy your tickets now!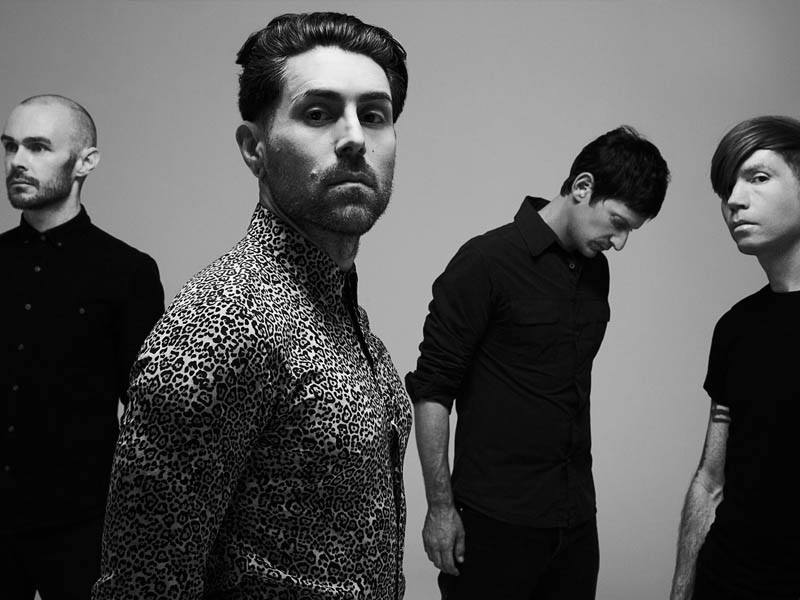 AFI, or A Fire Inside, is a California-based rock band that has released some of the most iconic rock singles in the last three decades. The band, who's currently composed of Adam Carson, Davey Havok, Hunter Burgan, and Jade Puget, has released eleven highly-acclaimed albums, including the groundbreaking sixth studio effort, Sing the Sorrow. Upon its release, the album peaked at number 5 on the Billboard 200 and entered the charts in the U.K., Australia, and Canada. The 2003 album, which spawned hits " Girl's Not Grey," "Silver and Cold," and "The Leaving Song Part II," sold over one million copies in the U.S., earning a platinum certification.
Sing the Sorrow received wide critical acclaim, with music journalists describing the record as a "well-crafted mix of hardcore bluster." The music writing was also regarded for using "melodies that hit singles are made of." Ultimately, the album's success was the beginning of AFI's prominence as a rock band and helped skyrocket the band's position in the mainstream charts.
This 2023, the 20th-anniversary celebration at the Kia Forum will also feature special guests Jawbreaker, Chelsea Wolfe, and Choir Boy. The show is the only one of its kind, featuring the entire album from start to finish. Experience this once-in-a-lifetime opportunity to see AFI performing the entire Sing the Sorrow album by grabbing your tickets now!