The Kia Forum | Inglewood, California
The crystalline, dramatic alto voice of one of Mexico's gems will be heard echoing loudly in the walls of The Kia Forum this Saturday, February 25, as the superstar Ana Gabriel makes her way to California for one memorable concert. Catch the "Quién Como Tú" hitmaker as she graces the famous Inglewood venue with her highly-anticipated "Por Amor A Ustedes Tour." If you are a fan of Latin music and would want to spend the night jamming to Gabriel's greatest hits, including "Simplemente Amigos," "¡Ay Amor!," "Evidencias," "Cosas del Amor," and many others, The Kia Forum is the place to be. Secure your tickets early, as many Latin music fans are eager to get a hold of concert tickets. Click the "Get Tickets" link to reserve the best seats in the venue.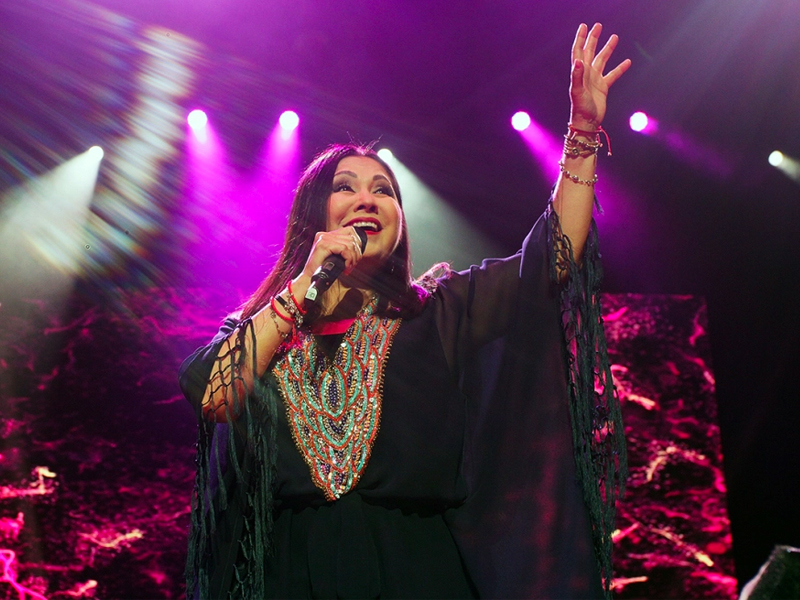 Ana Gabriel is Mexico's "La Diva de América" due to her crystalline, dramatic alto voice. She has had hits in a variety of genres of music, including rancheras and rock en Espanol, since her rise to fame in the 80s. She has released more than 20 albums in her career. Among her albums, three reached number one on the Billboard Latin Pop Albums chart, while seven singles reached number one on the Billboard Hot Latin Songs chart.
Ana grew up in Sinaloa, Mexico, and started performing at six. As she was well-supported by her parents, she later pursued a music career. Her most significant break occurred when she was the third placer at the OTI (Iberoamerican Television Organisation) festival in 1987. The first album Ana released was "Tierra de Nadie" in 1988, followed by "Pecado Original" in 1989. Both were somewhat successful. In 1990, she released "Quién Como Tú," which was her best work. This made her a major force and influence in Mexican music. During the 90s, she released albums every year, experimenting with many Latin sounds.
In 2017, Gabriel appeared in Bernard MacMahon's documentary The American Epic Sessions, a celebration of American roots music.
Ana Gabriel will be gracing The Kia Forum in Inglewood, California, on Saturday, February 25, 2023. If you are a fan of Latin music or great artists in general, this concert is for you!