The Kia Forum | Inglewood, California
Think heavy metal band sounding like howling angels or baby choruses, and dressed in Japanese goth and punk Lolita outfits. If you're both into heavy metal, J-Pop, and cosplay, then you'll definitely find all these rolled-into one genre called 'Kawaii metal', flamboyantly packaged as Babymetal. This Japanese metal band are bound to dock on these shores and will rock The Forum on Friday 11th October 2019. Dare to be different. Dare to rock like never before; rock it with Babymetal! Go, get your tickets now!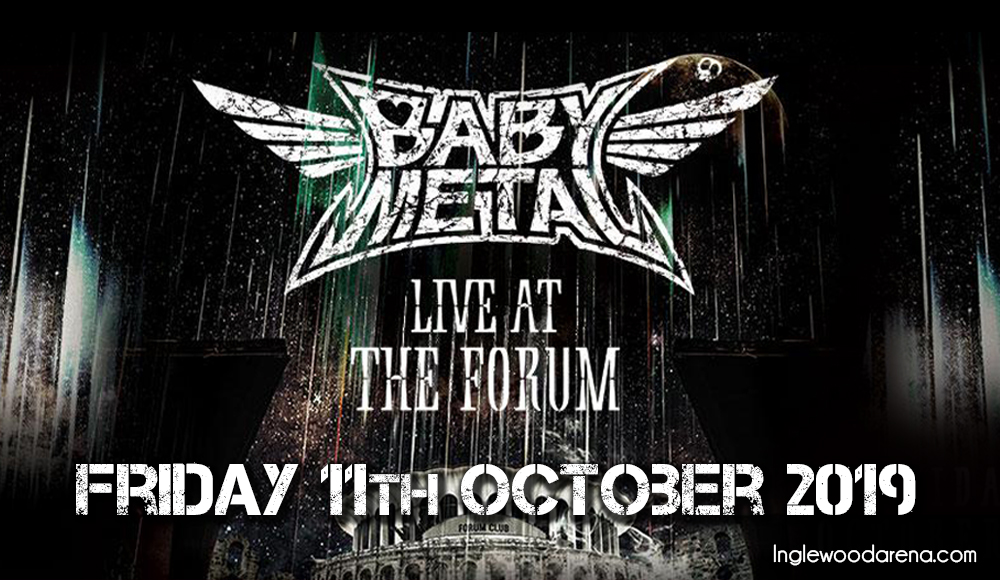 'Heavy and cutesy' are not ordinarily used in one sentence. But Babymetal is no ordinary band. They can manage to progress from a whisper to a scream. They can cause a headbanging frenzy and at the same time engage the crowd with synchronized dancing. Hence, the sub-genre "Kawaii metal" was coined.
Babymetal is composed of three Japanese 'idols' namely Su-Metal, Moametal, and Yuimetal. Since their launch in 2010, they have became staples in Japan's hit charts. Their most notable hits include: "Babymetal x Kiba of Akiba" (2012), "Head Bangya!!" (2012), "Ijime, Dame, Zettai" (2013), "Megitsune" (2013), "Road of Resistance" (2015), "Gimme Chocolate!!" (2015), and "Karate" (2016).
One cannot possible put a pin down on their brand of music and imaging. Yet here's what the press has to say:
MTV 81 lauds their "…pure, headbang-inducing energy…seemingly disparate sounds of heavy metal and idol pop, creating music anchored both by throat-mauling screeches and cuddly choruses." Metal mag Metal Hammer derived a formula to describe them: "Short skirts, school girl charm and squeaky voices — just like in the manga comics. But they mix the whole thing with Metal."
Tastes like candy and sounds like metal. Dare to experience this kind of sensation. Go, get your Babymetal tickets now!