The Kia Forum | Inglewood, California
Bad Company & Joe Walsh comes to The Forum on Friday 20th May 2016
You've been hearing their songs on the radio, and more recently, online for over almost four decades. Now is the opportune time for you to see and hear these legendary rock gods perform live in concert and give you 'One Hell of A Night' ! BAD COMPANY and JOE WALSH are double headliners who will transport you back in time to relive the magic of classic rock. Loyal fans and new followers will definitely not miss this once-in-a-lifetime event. Book your tickets now!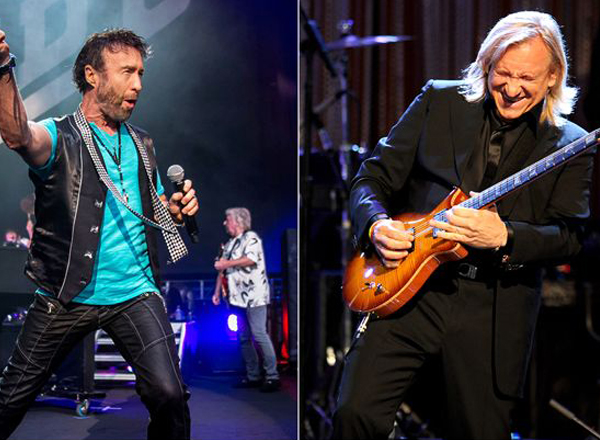 Bad Company and Joe Walsh are co-headlining a highly anticipated tour bannered as the 'One Hell of A Night' tour.
"I had always hoped that we would do something together, and so here we are 30 years later finally touring together, said Rodgers. "It has taken us this long so I wouldn't miss this. Unless you want to wait 30 more years for our next tour in 2046."
Mick Ralphs, guitarist of Bad Company shares in the excitement by saying: ""I've loved Joe Walsh since I first heard the James Gang many years ago — looking forward to playing with him again!" Drummer Simon Kirke adds: "Getting back onstage with Mick and Paul is always a thrill for me. Knowing that I get to see Joe Walsh every night makes it that much better."
Bad Company dominated the charts in the 70s through the 80s with these classic rock staples: "Can't Get Enough," "Feel Like Makin' Love," "Good Lovin' Gone Bad," "Bad Company," "Holy Water," "Boys Cry Tough," "If You Needed Somebody," and "Walk Through Fire".
Joe Walsh has been part of five successful and influential rock bands– James Gang, Barnstorm, the Eagles, The Party Boys, and Ringo Starr & His All-Starr Band. He is an uber-talent guitarist, cited by Rolling Stone at number 54 on its list of "100 Greatest Guitarists of All Time."