The Forum | Inglewood, California
Angry stand-up comic extraordinaire and Breaking bad star Bill Burr comes to The Forum on Friday 28th September 2018 for a night of no-holds-barred comedy that tackles life, the universe and everything! Despite being king of the podcast and the star and co-creator of the animated Netflix hit F is for Family, as well as acting in a variety of hit shows, Burr is a comedian at heart and a riotously funny one at that! Is there nothing this disgruntled legend can't do…?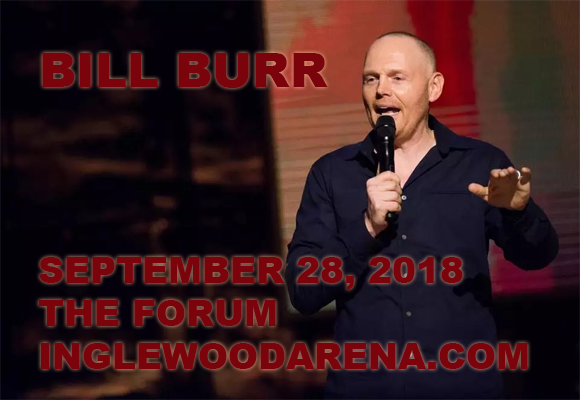 American stand-up comedian, actor, voice artist, writer, musician, producer, podcaster and social critic Bill Burr began his career in comedy in 1992 and has been described by Rolling Stone Magazine as "the undisputed heavyweight champ of rage-fueled humor". Burr started making his name as a stand-up comedian on the New York comedy circuit and has released six stand-up specials to date, his first being Emotionally Unavailable (2003). Burr has a weekly podcast (the Monday Morning Podcast) that began in 2007 and is broadcast on the All Things Comedy network, which he co-founded. He is also a regular guest on podcasts and radio shows of fellow comedians, and has appeared on You Made It Weird with Pete Holmes, The Adam Carolla Show, The Joe Rogan Experience,WTF with Marc Maron, The Nerdist Podcast and Nobody Likes Onions. He is also a regular cast member on Dave Chappelle's sketch comedy TV series Chapelle's Show. In 2017,he was ranked 17th on Rolling Stone's list of the 50 best stand-up comics of all time. He also created and stars in the Netflix animated sitcom F is for Family.