The Kia Forum | Inglewood, California
He is coming to the USA, and at a Carlos Rivera concert, you can be guaranteed to witness vocal prowess, a unique style, and showmanship all rolled up into one amazing package of charismatic charm unlike any other. His ability to interact with the crowd will leave you blown away as he electrifies the city during his stopover at The Kia Forum on Sunday, June 11, 2023. Tickets are already selling out way too fast for anyone to keep up. Luckily, we have some right here, so be sure to click on the "Get Tickets" button before it is too late.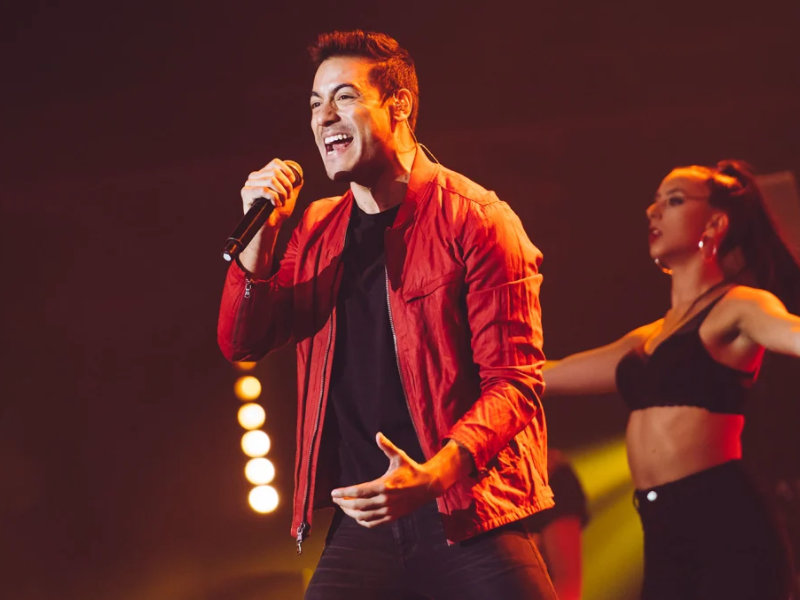 Carlos Rivera is a multi-talented individual who has not only sung but has a thriving career on the acting stage too. He is widely accepted as one of the most important singers of his generation. Rivera has established himself as one of the best voices in the world thanks to the success of his songs "Que Lo Nuestro Se Quede Nuestro" and "Me Muero," which have been streamed millions of times around the globe. Being skilled in the arts, he also has a pretty incredible career on stage, with starring roles in productions of Mamma Mia!, Beauty and the Beast, and The Lion King.
With his album "Carlos Rivera Sessions at Abbey Road," he became the first Mexican musician to record a visual album at London's legendary Abbey Road Studios. Maluma, Becky G, Juan Gabriel, Gloria Estefan, Raphael, and Franco de Vita are just a few of the well-known Latin musicians who have collaborated with the man.
He has played to packed houses all over the Americas, and with an incredible seven albums under his belt, Carlos is sure to please any fan with a laundry list of hits during his new tour, "Un Tour a Todas Partes." Be sure to grab your tickets right here and now before it is too late. Click the "Get Tickets" button right now.