The Kia Forum | Inglewood, California
It's a stand-up comedy show like no other! Legendary comedians Chris Rock and Dave Chappelle have joined forces to headline the highly-coveted show this winter in Los Angeles, California! On Sunday, 18th December 2022, stand-up veterans Chris Rock and Dave Chappelle will light up the Kia Forum with their hilarious anecdotes and incredibly funny jokes! If you're looking for a comedy show that packs a punch, this is it! And it's set to make the audience laugh all night! So hurry and grab these last few tickets now to see Chris Rock and Dave Chappelle conquer the Kia Forum!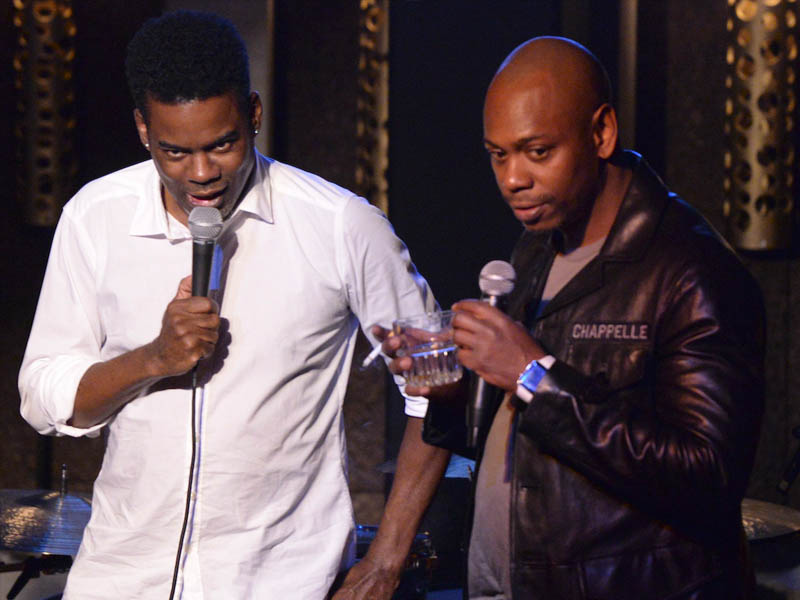 Chris Rock recently made headlines with his Oscars hosting gig. After receiving a very public (televised to be, in fact!) slap from Oscar-winning actor Will Smith, his fans were anticipating what the comedian would say next. However, Chris Rock remained mum in his recent world tour and stayed with his original material, much to many fans' disappointment. The tour still sold out several shows across North America, and Rock's critically-acclaimed material still proves why the comedian remains on top of his game. But this 2023, Rock's much-awaited tandem with Dave Chappelle also made the headlines. Rock finally broke his silence, and it's now part of this highly-rated tour! If you want to know what jokes Rock came up with from the recent Will Smith-Chris Rock slapping incident, then you know what to do next!
Rock's back-to-back punchlines differ from Dave Chappelle's crucial build-ups. But the end of Chappelle's anecdotes has gut-wrenching punchlines! Rock may garner several laughs a minute, but Chappelle induces a big laugh at the end of his bit. The contrasting stand-up comedy techniques of these two multi-Emmy Award-winning comedians are a must-see if you even consider yourself a comedy fan! So hurry and quickly score your tickets now to this monster of a comedy show featuring Chris Rock and Dave Chappelle at the Kia Forum on Sunday, 18th December 2022!