The Kia Forum | Inglewood, California
The year 2023 comes with bittersweet news because Dead & Company just announced an extensive tour. Unfortunately, this will be their final run as the members plan to retire the band name. The final tour was officially announced by the band through social media, and they called their final tour an "exciting, celebratory, and heartfelt last run of shows." On Friday, 19th May 2023, Dead & Company performs the first show of the summer tour in Los Angeles! See the iconic jam band, comprising members of the legendary Grateful Dead members, perform at the Kia Forum. This show is the first of their two-night run in Los Angeles, and this may be the last time fans see the band perform in the city. So hurry and score your tickets now to see Dead & Company live at the Kia Forum!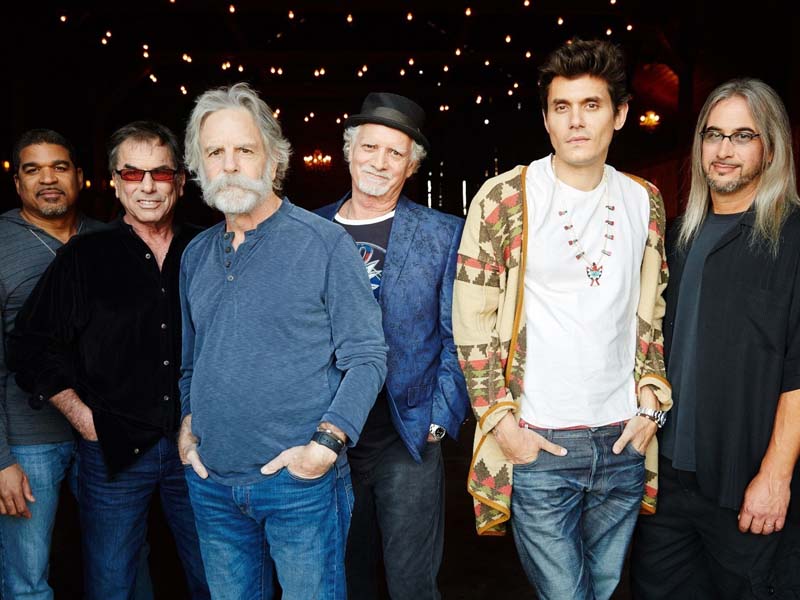 For seven years, American rock band Dead & Company has been Deadheads' Grateful Dead fix. The fandom, which went through a twenty-year drought, was blessed with the return of Grateful Dead members Bob Weir, Mickey Hart, and Bill Kreutzman when they teamed up with Grammy Award-winning singer-songwriter John Mayer. The jam band, which primarily functions as a live act, had its own style but still revisited some of the original band's essence. Today, Dead & Company has become a summer tradition among jam band fanatics thanks in part to the group's impeccable improvisations, and masterful banters. Upon the band's emergence, they were called to headline festivals, perform in major venues, and primetime TV shows, such as Late Night with Jimmy Fallon. Since getting together in 2015, Dead & Company has completed seven major tours, and their 2023 run is expected to be their tenth and last one. The band has performed 164 shows in front of four million fans. Dead & Company also holds the record for the most tickets sold for a concert at Wrigley Field in Chicago.
The announcement of their final tour came after rumors speculated that the band would cease to perform as a group. They took to social media to announce their final run together with the artwork. The band's caption read, "Word travels fast, and we wanted to be the first to let you know that Dead & Company will be hitting the road next summer for what will be our final tour." Guitarist Bob Weir, who co-founded Grateful dead and his side project Wolf Brothers, added, "Well, it looks like that is for this outfit. But don't worry. We will all be out there in one form or another until we drop."
Tickets to see Dead & Company perform the first-ever show of their final tour are now available. Grab your tickets now and see the band perform their high-energy set at the Kia Forum on Friday, 19th May 2023!