The Kia Forum | Inglewood, California
We are calling all jam bands fanatics in Los Angeles! Dead & Company is coming, and they are set to light up the Kia Forum on Saturday, 20th May 2023! The show is part of the band's extensive trek, which is expected to be their final tour as a group. The tour includes coveted dates in major cities, including a two-night run at the Kia Forum. Dead & Company will hold their second night on Saturday, 20th May, and will perform their sensational jams and hits! If you've followed Dead & Company since their debut in 2015, you know that seeing them perform on this final run is worth writing down on your bucket list! So hurry and grab your tickets to see Dead & Company at the Kia Forum!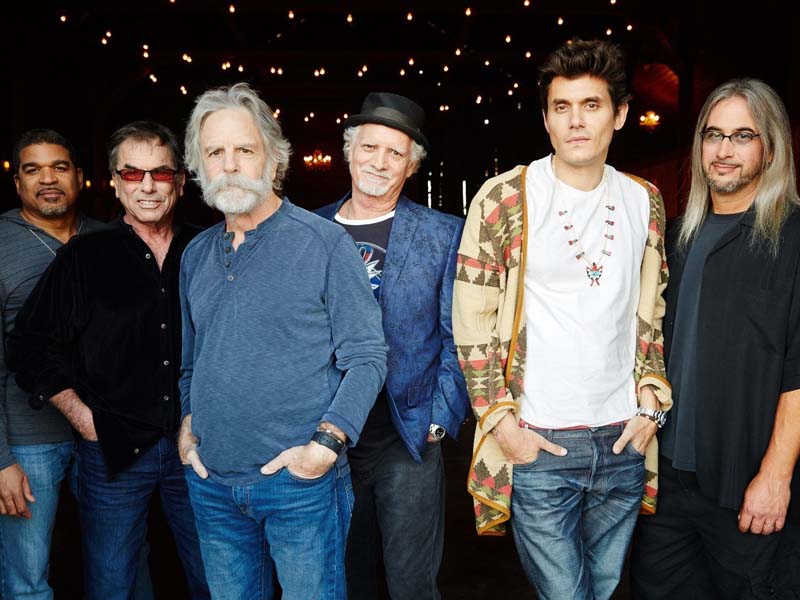 Dead & Company is an iconic jam band comprising members of Grateful Dead, Bob Weir, Mickey Hart, Bill Kreutzman, Grammy Award-winning singer-songwriter John Mayer, Oteil Burbridge, and Jeff Chimenti. The band has performed in numerous rock festivals and headlined major national tours for several years. Their shows have also become a summer tradition among jam band fans in North America. Sadly, their 2023 outing is set to be their final tour as a band. Guitarist and Grateful Dead co-founder Bob Weir described their farewell tour as an "exciting, celebratory, and heartfelt last run of shows." This announcement came when Dead & Company took to social media to announce the tour. The caption read, "Word travels fast, and we wanted to be the first to let you know that Dead & Company will be hitting the road next summer for what will be our final tour." Weir also took to his personal social media to say, "Well, it looks like that is for this outfit. But don't worry. We will all be out there in one form or another until we drop." Indeed, Weir, who has another side project called Wolf Brothers, guaranteed that Grateful Dead members will still be making music.
For seven years, Dead & Company has filled the void left by the original band and legendary purveyor of progressive rock music, Grateful Dead. The group teamed up with pop/blues singer John Mayer and pursued a career as a purely live band. Since their debut in 2015, the band hasn't released a single studio album. Fans who want to experience their music must show up at one of their gigs or purchase their live albums. Although Dead & Company has created its unique sound, the band includes songs from Grateful Dead, giving new fans a chance to experience the legendary rock outfit that disbanded 20 years ago.
True enough, Dead & Company resonated well with fans, garnering a massive fan base, selling over four million tickets, completing seven major tours, and performing 164 shows. The year 2023 is their last set of shows as Dead & Company, and you shouldn't miss out on the last chance to see them perform live!