The Forum | Inglewood, California
If you missed Avenged Sevenfold last year, don't worry – they're still on tour!! This year, they're teaming up with the Prophets of Rage and Three Days Grace – bringing the End Of The World Tour to The Forum on the Wednesday 22nd August 2018! Book your tickets NOW while they last!!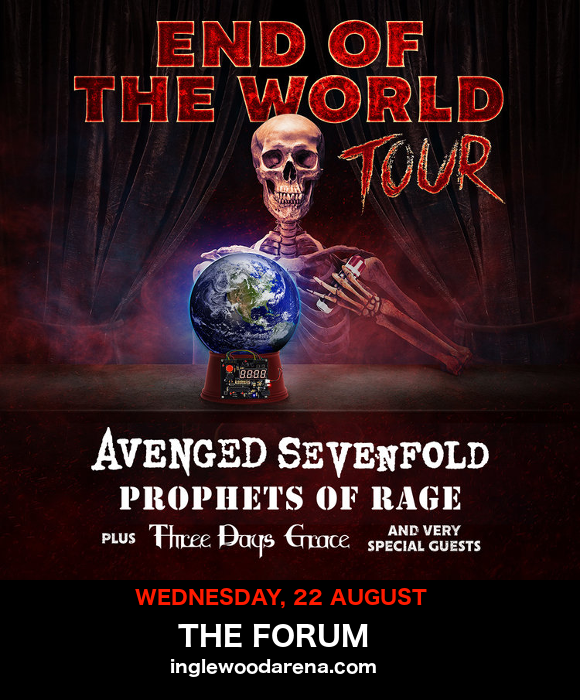 Avenged Sevenfold are touring with their latest album, the incredible "The Stage," focused on the subject of artificial intelligence. "Someone sent me an article on AI that was written by Tim Urban on the website Wait but Why – I felt like this is one of those things that our generation is going to have to answer for, eventually, and I just wanted to educate myself on it," explained Avenged Sevenfold vocalist M. Shadows. "The more I read about, the deeper down this rabbit hole I got, I thought, "You know what? I really want to talk about this!"…I wanted this to be one of those things where we can maybe educate our fans a little bit – or maybe inspire them to educate themselves."
Get ready to experience it all live – have you got your tickets yet??