The Forum | Inglewood, California
Calling all Game Of Thrones fans – The Forum is about to host the ultimate live experience! Presenting Game of Thrones: Live Concert Experience, featuring Grammy-nominated, world-renowned composer Ramin Djawadi on Sunday 9th September 2018! This immersive live concert, complete with special 3D stage floor designs and LED wall screens, will take you right into the heart of the Game Of Thrones action!! No self-respecting fan can afford to miss it – hurry and get your tickets, they won't last long!!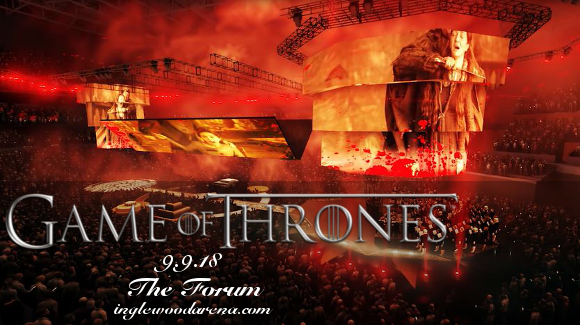 "We really want to summarize the show the best we can, there's a lot of different locations and events to cover," Ramin Djawadi said, regarding the creation of the Game Of Thrones live concert tour. "If you come and watch this concert, you really get a nice summary and a nice look back on the past seasons… The one I'm really excited about is 'Light of the Seven,' which was such a great surprise to the viewers, because it's the first time we're using piano. Besides the orchestra and the choir, we will have the piano and that piece to play. That'll be really great live."
Starting in May in Madrid, and winding to a close in October in Toronto, the massive world 2018 tour will feature music from the seventh season, as well as visuals from the series best moments. Prepare for a truly thrilling experience – get your Game Of Thrones Live Concert Experience tickets NOW to get the best seats!!