The Kia Forum | Inglewood, California
[MESSAGE FROM THE CLERGY]
We wish to inform you that Ghost will be haunting The Kia Forum for a second, and final, night. Gather all ye faithful, joyful and terrible for a night of supreme guitar madness, on Tuesday, September 12th 2023. The drums of doom will sound out, to the hellish chorus of the bass guitar, and all shall know, the exultant Pope Emeritus is alive!
Tickets for the final RE-IMPERATOUR can now be purchased by dedicated fans, ghastly gouls, and devout pilgrims.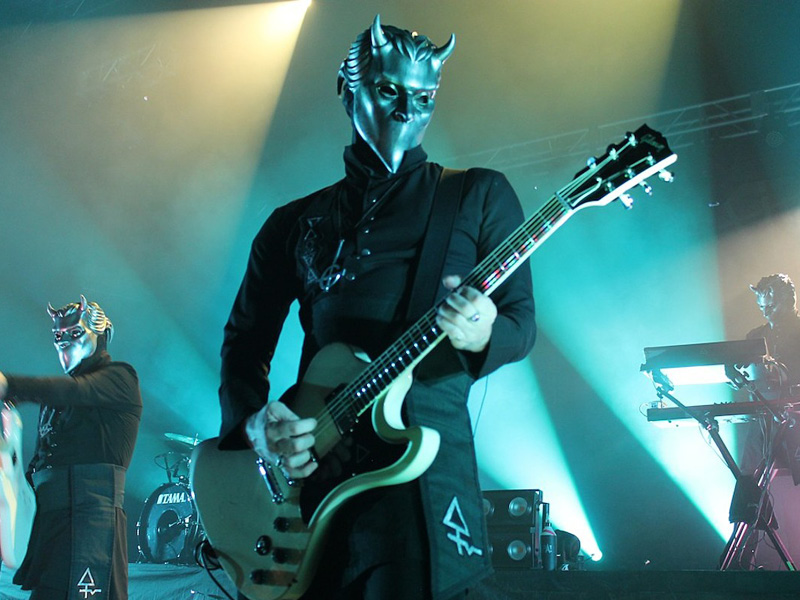 Ghost is a rock band from Linköping, Sweden, that got its start in 2006. They made their debut with a three-song demo in 2010, then a 7-inch single titled "Elizabeth" in 2011, then their full-length debut, Opus Eponymous, in 2012. Kerrang! magazine included "Ritual" on their list of the "50 Most Wicked Tracks Ever." The band's profile skyrocketed after the release of this Grammis-nominated record, which received universal acclaim. Infestissumam, their second album and first for a big label, was released in 2013 and quickly became a critical and commercial success, reaching #1 on the Swedish album charts and earning them the Grammis Award for Best Hard Rock/Metal Album. The band's third album, Meliora, was published in 2015 and debuted at #1 in Sweden and #8 in the United States. The album's debut track, "Cirice," was nominated for a Grammy in the Best Metal Performance category in 2016. Prequelle is the band's fourth studio album, and it was released in 2018. In 2022, the band dropped their fifth studio album titled Impera.
The album, dubbed "Impera," protests against self aggrandizing leaders, conceited governments, and the celebration of mediocrity. "We now have mechanisms within our own Western empire who are actively trying to, and to some degree have, created this time machine where we're regressing," lead singer Tobias Forge said in an interview. "We're flattening the earth. We're submitting to stupidity, which is fucking unbelievable."