The Forum | Inglewood, California
There's only one place to be if you're a fan of Ghost – The Band as their live and exciting show takes place at The Forum on Friday 16th November 2018 – tickets are available now, but are bound to sell fast so don't wait too long!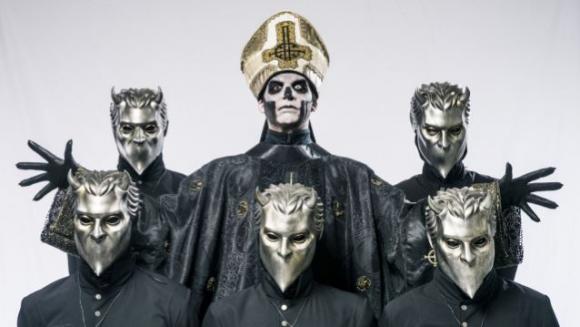 These heavy metalers hardly need an introduction as they wow the crowds all over the world with their costumes and live performances where-ever they go. As they grab the attention of so many with their eye-catching looks and of course their hard hitting music such as their debut album Opus Eponymous. The Swedish group have become one of the biggest on the scene with their award winning tracks and records.
In 2015 they transformed themselves into a more wide appreciated status with, Meliora, the record gave them huge sales and reached the number one position back in their homelands of Sweden. As well as this they got to number eight on the US charts – pushing them fully into the limelight across North America and giving them their dedicated fan base that travel far and wide to catch them when they are back in the Country. Their track "Cirice", was an even bigger success and they received the 2016 Grammy Award for Best Metal Performance.
Along with a showcase of talented music and songwriting abilities, Ghost represent themselves with a fully individual look whilst performing on stage. As the group call themselves the "Nameless Ghouls" when they hit the stage. A lot of work goes into each and every one of their shows, including detailed costumes, face paint, masks, make up and are often described as "Demonic Anti-Pope" as their character. Together they go through the years and also through the times with their incarnations of sound such as so far; I, II, III, and Nihil.
2018 marks the release of a brand new album and with it comes a world tour that these guys can't wait to play – are you ready for the fierce energy that Ghost entail?!! Come and catch them as they stop off at The Forum this coming Fall & Winter to give their fans what they really want. A full powered show that will leave you talking about it for years to come.
There's no time like the present to grab tickets – so book yours above today!