The Forum | Inglewood, California
K-razy times are up ahead! Gotta get ready coz they'll be back….Korean pop or better known as K-pop fans are giving all they've got to give a rousing welcome-back salvo for another record-breaking live concert performance of highly popular Korean boy band Got7. This group gained an overwhelming concert attendance last year, hence the clamor for their comeback. And fans are getting what they've wished for. The group's current world tour leg dubbed as "Keep Spinning 2019 world tour" at The Forum is slated on Saturday 6th July 2019. If you were crazy enough to miss last year's show, don't make that regrettable mistake of missing it again. Now's your chance; hurry, book your tickets now!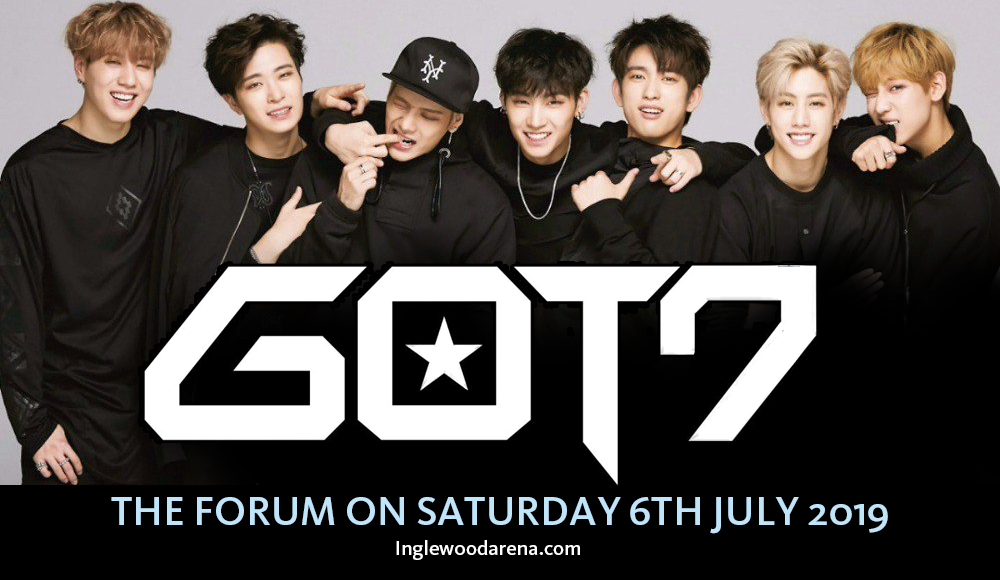 Singing, dancing, rapping, and martial arts tricking — amplify and intensify it with their beast showmanship and mega-bolts of energy. Glamorize it with flashy and fashionable outfits, effortless good looks and flawless porcelain-like skin. Then relish it with bashful sex appeal and boy-next-door charisma. Got7 is indeed a total entertainment celebrity package.
There shows and fandom in foreign shores are not just results of marketing hype. They're the real deal, part of the 9,600 attendance count of last year's show which grossed $1.3 million and broke onto the Hot Tours list.
Got7 is composed of seven members: JB, Mark, Jackson, Jinyoung, Youngjae, BamBam, and Yugyeom. As the group released their debut album in January 2014, along with the release of their first EP Got It?, they instantly nailed international stardom as their albums hit number two on the Gaon Album Chart and number one on Billboard's World Albums Chart. From there, they garnered impressive rankings on Billboard's Social 50 chart, leading to the group being nominated for Top Social Artist at the 2019 Billboard Music Awards.
What are you waiting for? Got-ta get those tickets now!