The Kia Forum | Inglewood, California
Iron Maiden comes to The Forum on Saturday 16th April 2016
Up the irons now Iron Maiden fans, Eddie's back!!!
Hard-hitting heavy metal band, Iron Maiden will come crashing, smashing, and cruising down 35 countries across six continents, which will include their debut performances in El Salvador and China. Their current tour dubbed as 'The Book of Souls World Tour' will literally send the band flying high as they will be transported on a customised Boeing 747-400, nicknamed "Ed Force One". Mind. Blown. … Iron Maiden always delivers the most explosive shows, bar none. Don't miss out on the action! Hurry, grab those tickets now!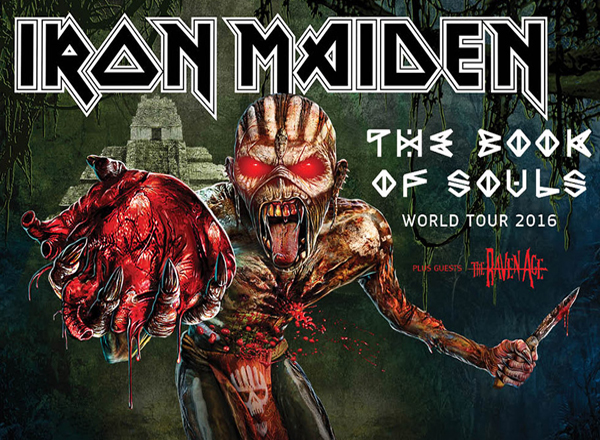 With a discography of 38 albums, which include 16 studio albums and 11 live albums, which raked-in over 90 million sales worldwide, there seems to be no signs of slowing down for Iron Maiden. Formed in 1975 in East London, Iron Maiden exploded as one of the pioneers of British heavy metal, despite having very little radio and TV exposure. Fans worshipped them. Critics raved about them. No. 24 in VH1's "100 Greatest Artists of Hard Rock", No. 4 in MTV's "Top 10 Greatest Heavy Metal Bands of All Time" and No. 3 inVH1 Classic's "Top 20 Metal Bands" — these are just some testaments of the lasting impact that Iron Maiden has created among legions and generations of metal fans. With this, Iron Maiden continues to feed their raving fans with what they crave the most — music, madness, mayhem.