The Forum | Inglewood, California
You're going to want to be hot on that "Buy Tickets," button. The rumors have been confirmed to be true – KISS are returning to the stage for the final time in 2019 with their "End of the Road," world tour!! It's all happening at The Forum on Saturday 16th February 2019 – an event that will draw hundreds to Inglewood! Make sure you're among them – book your tickets NOW!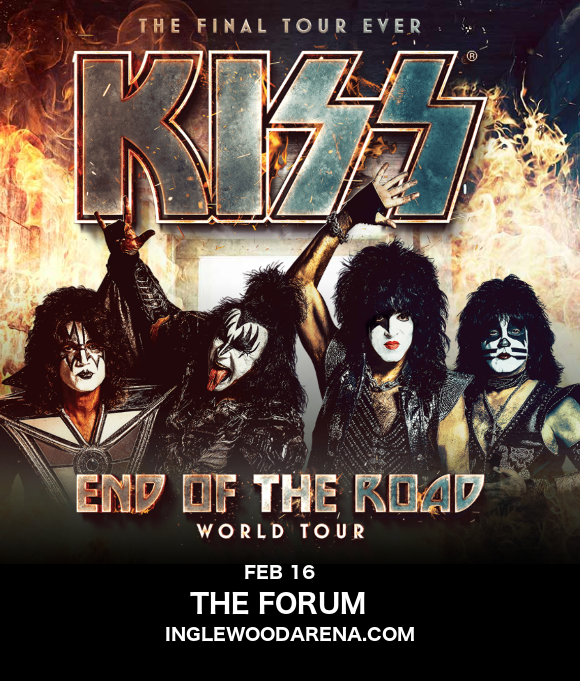 With their iconic makeup, costumes, wild onstage antics and theatrics, and extensive lines of every type of merchandise from t-shirts to coffins, KISS are one of the most instantly recognisable of all hard rock and metal bands in the world – and that's all just on top of their music! To date, the band are one of the best-selling of all time, with sales of over 100 million records around the world.
"All that we have built and all that we have conquered over the past four decades could never have happened without the millions of people worldwide who've filled clubs, arenas and stadiums over those years," Kiss stated regarding the upcoming tour. "This will be the ultimate celebration for those who've seen us and a last chance for those who haven't. Kiss Army, we're saying goodbye on our final tour with our biggest show yet and we'll go out the same way we came in. … Unapologetic and unstoppable."
Get ready to witness the exhilarating grand finale for yourself – you CAN'T afford to miss this!! Grab your tickets quickly while they last!!