The Kia Forum | Inglewood, California
If you haven't explored the music of one of South America's premier rock bands, Mana, you're really missing out! This is a band you simply can't miss! Join the Mexico-based Grammy award-winning rockers as they bring their "La Residencia En Los Angeles Tour" to Inglewood, California. Immerse yourself in the rock tunes of the iconic band in a two-night concert this October 21 and 22 at The Kia Forum. Groove to the beat and throw your rock hand signs to the air as Mana performs their greatest hits, such as "Oye Mi Amor," "De Pies A Cabeza," "Clavado En Un Bar," and many others. Get your tickets for the band's first night this Friday, October 21, and prepare to experience a show that will blow your minds. Hit the "Get Tickets" button to place your ticket orders.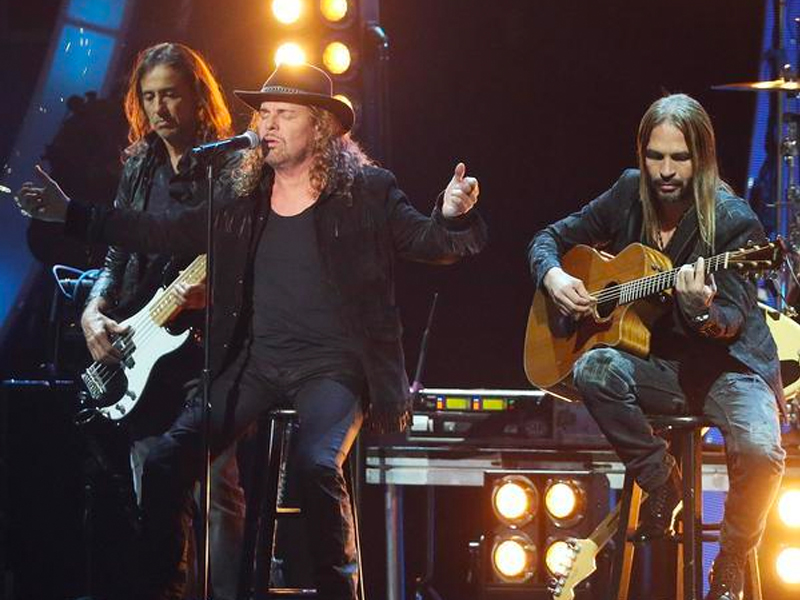 Maná is a pop rock band hailing from Mexico. Fher Olvero, Ulises Calleros on guitar, Juan Diego Calleros on bass, and Alex González, a Cuban-Colombian drummer, founded the group. Their career started in 1986, signed with Polygram. They were not happy with the route the label intended to go. That is why they moved on to Warner Music. Three years later, a giant leap occurred in their quest for Latin rock stardom when "En Vivo" was released. Shortly after that, their influence, which was only on Mexico and Spain, spread across the world. Thanks to the exposure through MTV Unplugged in 1999 and a feature in the "Supernatural" album of Carlos Santana, their international stardom was cemented.
In 1999, they snatched their first Grammy for Best Latin Rock/Alternative Album for the album "Sueños Líquidos." This was followed by three more wins, two of which were in the same category (2002's "Revolución de Amor" and 2007's "Amar es Combatir") and one in Best Latin Pop, Rock, or Urban Album (2012's "Drama y Luz"). On the other hand, their Billboard Latin Music wins are a spectacle of 19 awards, a feat only legends can do.
If you are a fan of Maná, come see them live on their upcoming tour. Fans in Grand Prairie, Texas, get tickets now as they are slated to perform at The Kia Forum on Friday, October 21.