The Kia Forum | Inglewood, California
The prince of salsa music, Marc Anthony, is embarking on a long-awaited tour this 2022! The Pa'lla Voy Tour kicks off in the summer and extends until winter, with 24-coveted dates in the U.S. and Canada. On Sunday, 30th October 2022, Marc Anthony makes a much-anticipated stop at Kia Forum in Los Angeles! Fans can expect the Latin music legend to perform his colossal hits, crowd-pleasing tracks, and a healthy number of new songs from his forthcoming album, Pa'lla Voy! So hurry and grab your tickets now to see the Grammy-Award and Latin Grammy-Award-winning artist turn up the stage at the Kia Forum!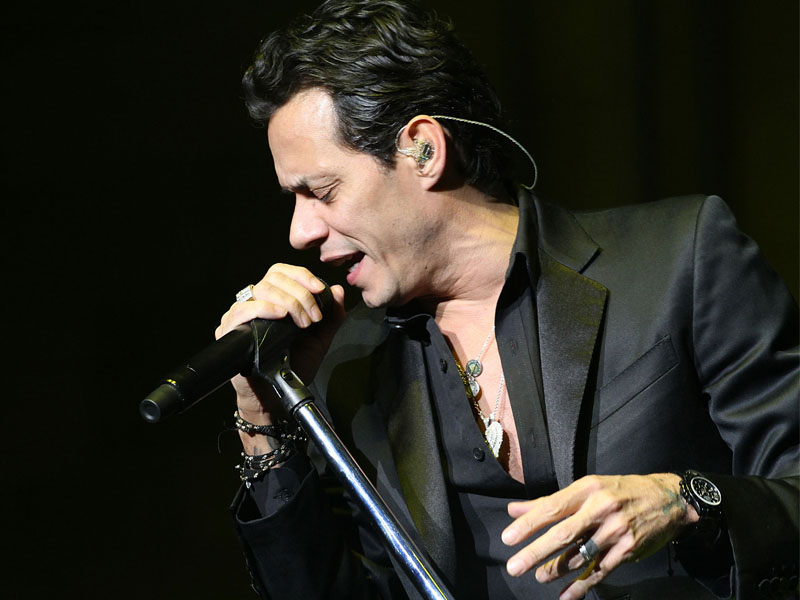 Award-winning Latin singer Marc Anthony is the top tropical/salsa artist of all time. He has released 13 highly-acclaimed studio albums and sold over 12 million copies worldwide. Anthony, who's known for his dance numbers and ballads, has won three Grammy Awards and six Latin Grammy Awards. He has also earned Lifetime Achievement Awards, including the 2009 Congressional Hispanic Caucus Institue. Anthony has several number 1 songs and number 1 albums on Billboard's Latin charts.
Anthony made his first U.S. breakthrough with his 1997 album, Contra La Corriente. The album entered the Billboard 200 chart at number 74 and topped the Latin and Tropical Albums charts. The Grammy-Award-winning album was named the eighth Best Album of 1997 by Time Magazine. Contra La Corriente spawned a couple of hit singles, including the number 1 Billboard Hot Latin Song, "Y Hubo Alguien."
In 1999, Anthony dropped his first all-English self-titled album. The fourth studio release peaked at number 8 on the Billboard 200 and charted in 11 other countries, including Canada, Australia, and the U.K. The album produced two number 1 Hot Latin songs, "I Need to Know" and "You Sang To Me." These singles also entered the Billboard Hot 100 at numbers 3 and 2. Moreover, the album later earned three platinum certifications in the U.S.
Three years later, Anthony released his highest Billboard 200-charting album, Mended. The sixth all-English studio release, which sold over 1.3 million copies worldwide, spawned two hit singles, "I Need You" and "I've Got You." Another noteworthy album is Anthony's ninth Spanish studio release, 3.0. The Latin-Grammy-Award-winning album spawned the hit salsa numbers "Vivir Mi Vida" and "Cambio De Piel," and later earned 13 platinum certifications in the U.S.
Tickets to see Marc Anthony perform at the Kia Forum on Sunday 30th October 2022 are now available!