The Kia Forum | Inglewood, California
The legendary, unmissable Peter Frampton comes to The Forum on Saturday 5th October 2019! As he waves goodbye to his incredibly successful and long standing career, his US fans are more than ready to catch him live in concert this coming summer/fall. With the announcement of this being Frampton's last ever tour, it's no wonder tickets are hard to get hold of! Be sure to book yours while you still can for the night of your life!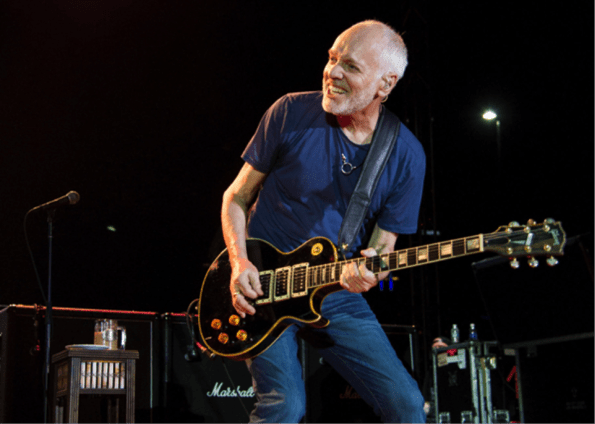 Peter Frampton first started his dedication to a life of music back in the 1960's, the multi-talented artist has abilities within songwriting, singing, producing and guitar playing which has firmly stated his career for the last 50 years and counting. The rock infused singer/songwriter has been through it all over the last five decades…
From his solo career to working within several band scenario's, Frampton was set for making music for the most part of his life.
Peter Frampton created his first psychedelic rock group, called The Herd and after formed Humble Pie with Steve Marriott from the Small Faces. Humble Pie quickly gained success with their four studio album releases along with a live record that pushed them even further into the limelight.
Nothing would prepare Peter Frampton for what was coming up in the next chapter as he made the decision to pursue a solo career and churned out a record within a year of the break from Humble Pie. His most famous work is of course the live album, Frampton Comes Alive! The record gave him huge global success and received sales over eight million and three of the tracks topped the charts within just a short time after it's release!
To this day, Peter Frampton has truly given his fans an incredible experience at every show and with every release and has taken the world by storm! 2019 waves good-bye to his groundbreaking career as he performs on his last ever touring circuit!
Come and catch this classic Rocker doing what he does best – live on stage – for the FINAL ever time! Tickets are now available at a venue near you for his summer/fall dates – don't miss out!