The Kia Forum | Inglewood, California
You certainly wouldn't mind being Cooped Up in The Kia Forum together with thousands of Post Malone fans this November 13. After all, who can resist the excitement of seeing the Grammy-nominated artist on his second night at the famous California venue? Yes, the ground-breaking artist will be back at The Kia Forum on Sunday for his "Twelve Carat Tour." With the singer-rapper Roddy Ricch as his guest, Post Malone will entertain his fans with his new songs from his latest album, "Twelve Carat Toothache." Get ready to know the lyrics of "Cooped Up," "I Like You (A Happier Song)," "One Right Now," and "Lemon Tree," among many others, because you don't want to be left behind when the crowd sings along at the top of their lungs. Show your love and support to Post Malone. Get your tickets as early as today by clicking the "Get Tickets" button.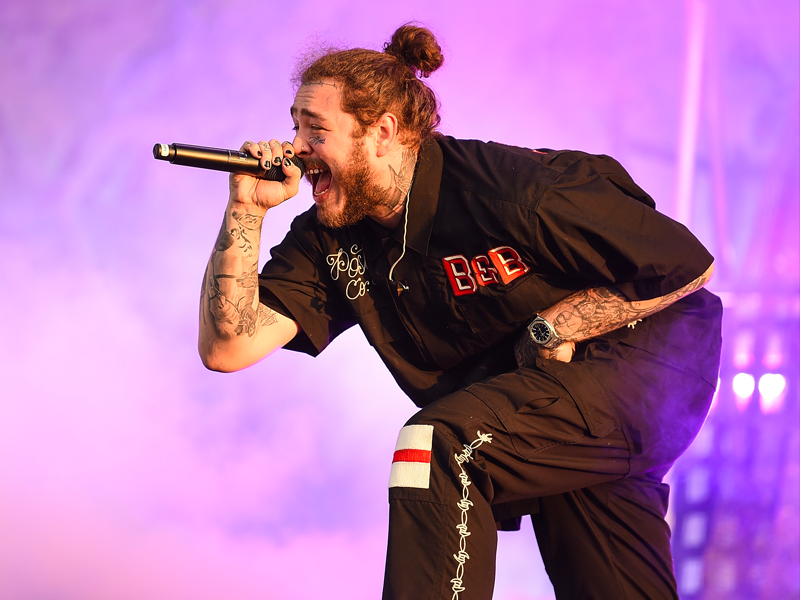 With 3 American Music Awards, 10 Billboard Music Awards, and 9 Grammy nominations, Post Malone is undoubtedly one of this generation's greatest rappers. His unique music that fuses hip hop, pop, rap, and rock cemented his name in the music industry as one of the sought-after artists. The melody and lyricism of his songs that show his vulnerability as an artist really captured the hearts of millions of fans worldwide. From the moment he released his first record, "White Iverson," in 2015, Malone has been destined for bigger things. It didn't take him long to be on top of his game, as he was signed with a major record label the year after. He went on to dominate the hiphop rap scene when he signed with Republic Records and released three successful albums: "Stoney" (2016), "Beerbongs & Bentleys" (2018), and "Hollywood's Bleeding" (2019). All these albums catapulted him into international stardom. He is known for his hits like "Congratulations," "Rockstar," "Better Now," "Circles," "Sunflower," and "I Fall Apart," to name a few.
This year, fans of the 26-year-old rapper were all ecstatic when he dropped a new album entitled "Twelve Carat Toothache." The 14-track album became an instant success for Malone. Supported by the singles "One Right Now," "Cooped Up," and "I Like You (A Happier Song)," the album topped the charts in multiple territories –– most notably #1 in Canadian, Norwegian, and US Albums.
Along with the release of Post Malone's fifth album, a concert tour is slated to come to major US venues, including Inglewood's The Kia Forum, on November 13. Opening for the Grammy-nominated rapper is the rising rapper Roddy Ricchi. Ricchi accompanied Malone on the European leg of his "Beerbongs & Bentleys Tour" in 2019 and was featured in his latest song, "Cooped Up." Catch these two rappers this fall at the famous California venue. Hit the "Get Tickets" button on this site to reserve your tickets for this highly-anticipated concert!