The Kia Forum | Inglewood, California
This spring, Korean rap superstar Agust D, also known as Suga from the widely popular K-pop boyband BTS, is embarking on a solo tour for the first time! The worldwide trek will cover select U.S. cities, including three phenomenal nights in Los Angeles, California! On Thursday, 11th May 2023, Agust D will perform his first solo concert at the Kia Forum! The show is anticipated to deliver songs from his highly-acclaimed mix tapes! As a solo artist, the Grammy-nominated songwriter and producer have been known for his inflammatory lyrics and his lightning-fast verses! Whether you're a Suga-stan or love BTS as a whole, you better score tickets now to see Agust D perform his exhilarating set at the Kia Forum!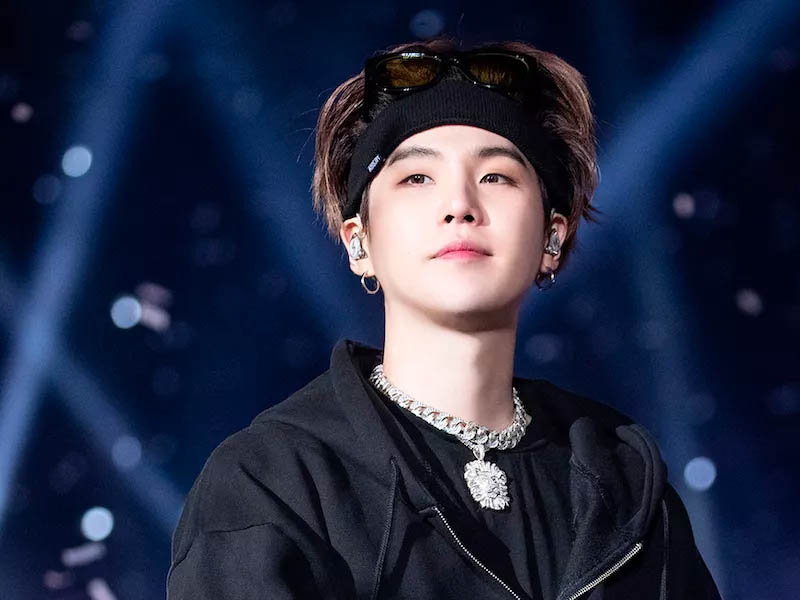 Suga is popularly known as a member of BTS, a seven-piece boy group from Korea. Most fans already know that the prolific rapper has always been belting out solo singles for the past few years under the moniker Agust D. Now that BTS is on a hiatus, Suga can finally pursue his solo career. The Grammy-nominated rapper recently announced a slew of shows in the U.S. and Asia. His first-ever solo run, which includes three nights in Los Angeles, will make only a few stops in the U.S.
In August 2016, the rapper debuted his mixtape on Soundcloud. The much-awaited self-titled record contains ten tracks, including the critically-acclaimed single "Give It To Me." The mixtape was later reissued in 2018 and debuted at number 3 on Billboard's World Albums and number 5 on the Heatseekers Albums charts. Meanwhile, Agust D debuted on the Emerging Artist chart, peaking at number 46.
Due to BTS' fully-packed schedule, Agust D wasn't able to release a follow-up record until 2020. The sophomore record, which took four years to make, was released in 2020. The album spawned the lead single, "Daechwita," which peaked at number 11 on the Billboard 200, number 9 on the Top Rap Albums, and topped the World Albums and Independent Album charts. Moreover, the album performed well internationally, entering the charts in over 20 countries. Additionally, the music video for "Daechwita" has amassed approximately 400 million views on Youtube.
Whether you're a K-pop or a hip-hop fan, you should see Agust D's first performance at the Kia Forum! This show is bound to be jam-packed, so you better hurry and secure your passes now!