The Kia Forum | Inglewood, California
K-pop superstar and rap extraordinaire Agust D, also known as Suga from megapopular boy band BTS, is taking over the world with his brand new tour! The sensational performer and producer have announced nine coveted show dates worldwide, including a stop in Los Angeles, California! On Thursday, 14th May 2023, Agust D will be lighting up the Kia Forum with his biggest hits! The Grammy-nominated rapper and songwriter have released two highly-acclaimed mix tapes, and he's set to perform them on stage for the first time in Los Angeles! If you want to experience this phenomenal concert at the Kia Forum, you better secure your tickets now!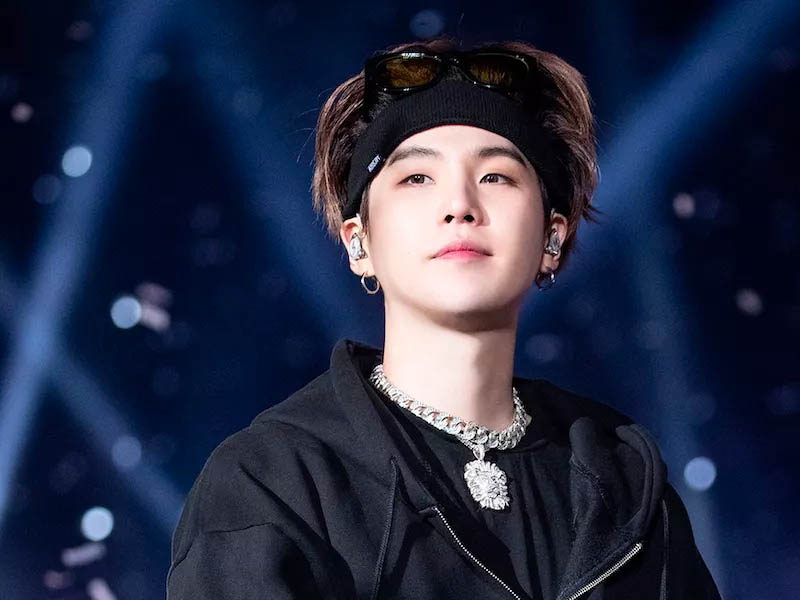 Agust D is the hip-hop moniker of BTS' Suga (Min Yoo-ngi). During his early days. Yoo-ngi was an underground rapper going by the name "Gloss." He started composing and arranging music at 17 years old before finally joining Big Hit Entertainment as a producer. After years of training, he eventually debuted as the main rapper for prominent Korean boyband, BTS. During BTS' activities, Yoo-ngi continued to produce and write music on the side, eventually building the alter ego, Agust D.
The rapper released his self-titled debut mixtape in 2016. The record was dropped via Soundcloud. The tracks from the album were slowly accumulated over the years leading up to eight critically-acclaimed songs. Many fans and critics complemented the songs for Yoo-ngi's exemplary songwriting and sharing of his inner thoughts and identity, The songs also showcased his knack for producing hip-hop tracks and turntablism. Finally, his rapping techniques, which made BTS one of the most revered boybands in the world, were immensely demonstrated in the record.
This is the first time Suga of BTS is touring the world as a solo artist, and tickets are expected to sell out! So, you should hurry and score tickets now before it's too late!