The Kia Forum | Inglewood, California
Platinum-selling artist, Young Gangsta (YG), is conquering North America this 2023! The award-winning rapper, who's known for politically charged hits and favorites like "FDT (F** Donal Trump)," "FTP," and "Out on Bail," is embarking on a much-awaited outing titled The Red Cup Tour! On Thursday, 2nd February 2023, YG is set to light up the Kia Forum in Los Angeles, California! The show will deliver YG's electrifying set, packed with hits and new songs from his latest effort, I Got Issues. If you're a hip-hop fan, YG's The Red Cup Tour is guaranteed not to disappoint! So hurry and grab your tickets now!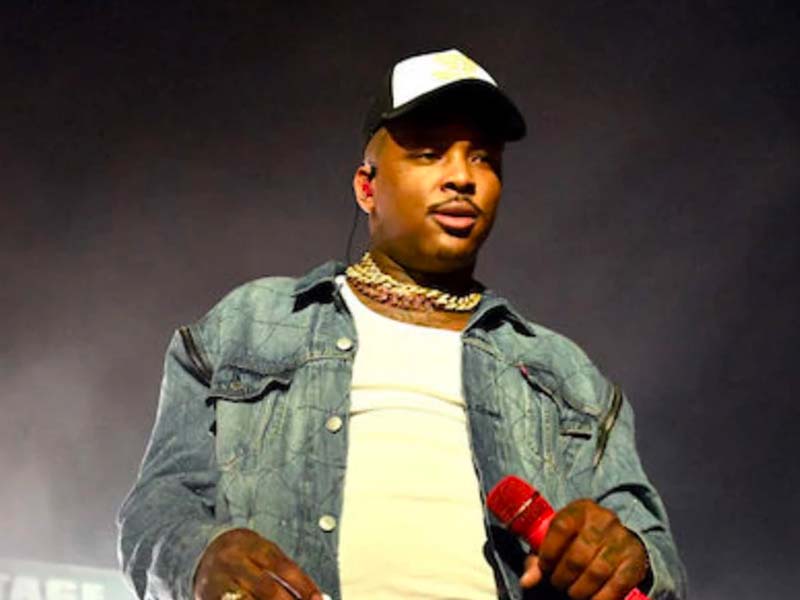 Young Gangsta (YG) has been making hits since his debut in 2010. His debut single, "Toot It and Boot It," peaked at number 67 on the Billboard Hit 100. Spawned by his sophomore EP, The Real 4Fingaz, "Toot It and Boot It" later became a platinum-selling single. Two years later, YG collaborated with Snoop Dogg, Tyga, and Nipsey Hussle for "Bitches Ain't Sh*t." The song achieved moderate success, debuting at number 100 on the Billboard Hot 100.
In 2013, YG released the lead single, "My N***," preceding his debut album, My Krazy Life. The single earned five-time platinum status in the U.S. and entered the charts in seven countries. Later, his follow-up single, "Who Do You?" featuring Drake, also hit the charts and peaked at number 54 on the Hot 100. The single later earned a double platinum certification. Apart from the singles' charting success, the platinum-selling album My Krazy Life peaked at number 2 on the Billboard 200.
After his incredible debut effort, YG released five more highly-acclaimed studio albums, including the latest, I Got Issues. The 2022 effort, which peaked at number 18 on the Billboard 200, is a follow-up to YG's most political-oriented effort, My Life 4Hunnid. The album, which was primarily written as a response to the Black Lives Matter Movement, spawned unprecedented singles, "FTP," "Swag," and "Out On Bail."
If you're keen on experiencing YG's famous high-energy sets, you should buy your tickets now to the Compton rapper's long-awaited show at the Kia Forum!