The Kia Forum | Inglewood, California
Britain's most prolific hard rock icon, Bring Me The Horizon, is returning to North America this fall, and they are traversing the continent for a much-awaited tour! The 20-date outing will send the chart-topping bands across the nation with their special guests, Knocked Loose, Grandson, and Siiickbrain! On Thursday, 6th October 2022, Bring Me The Horizon will make a stop at the Kia Forum in Los Angeles! Hard rock and metal fans should get their gears ready because Bring Me The Horizon is bringing an intense and ferocious setlist packed with hits and fan favorites! So grab your tickets now and be there at the Kia Forum on October 6th!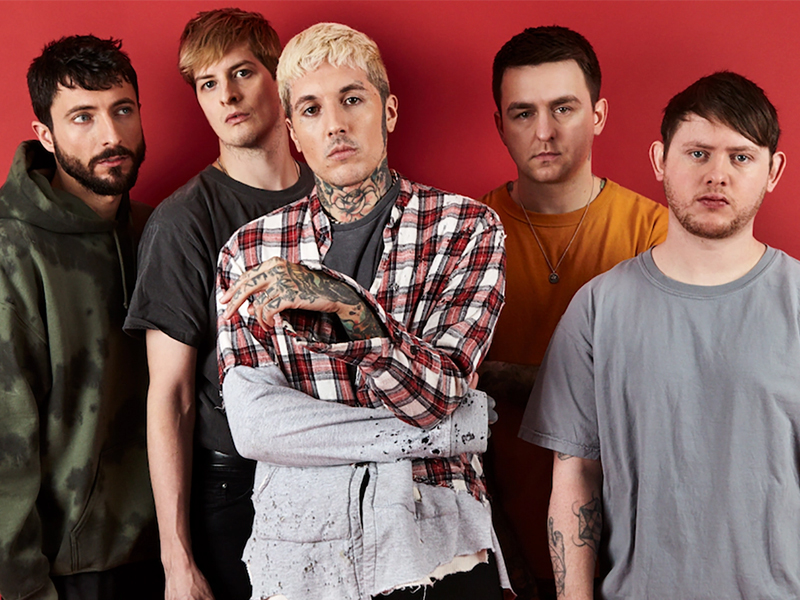 Bring Me The Horizon emerged in the music scene at the height of the metalcore era in the early 2000s. The band was the quintessential metalcore act with death metal blast beats, hardcore breakdowns, high-pitched growls, and melodic riffs. With their 2006 debut album at their helm, the band garnered a cult following, making them one of Britain's answers to American bands like Atreyu, Bleeding Through, As I Lay Dying, etc. As the band released more albums, the music started developing its own brand.
The band comprises frontman Oliver Sykes, bassist Matt Kean, guitarist Lee Malia, keyboardist Jordan Fish, and drummer Matt Nicholls. While all the members contribute to songwriting and producing, Sykes and Fish do most of the experimenting. With each release, the band utilized different influences. Eventually, Bring Me The Horizon added hip-hop, EDM, and pop influences into their mix and developed a hard rock sound. In 2015, Bring Me The Horizon demonstrated their evolution with their fifth album, That's The Spirit. The new sound resonated well with listeners leading to successful chart entries – topping Billboard's Top Rock Albums, Top Rock Albums, and Top Alternative Albums charts. Moreover, the record peaked at number 2 on the Billboard 200 countdown.
In 2019, the band maintained their hard-rock EDM fusion, but they also returned to their hardcore roots with a groundbreaking track titled "Ludens." The song preceded the band's commercial release, Post Human: Survival Horror. "Ludens" was also featured as the fifth single in Death Stranding's official soundtrack. After "Ludens," Bring Me The Horizon released four more number 1 singles, "Obey" with Yungblud, "Parasite Eve," "Teardrops," and "Die4U."
Tickets to witness the guaranteed-epic show of Bring Me The Horizon at the Kia Forum are now available!