The Kia Forum | Inglewood, California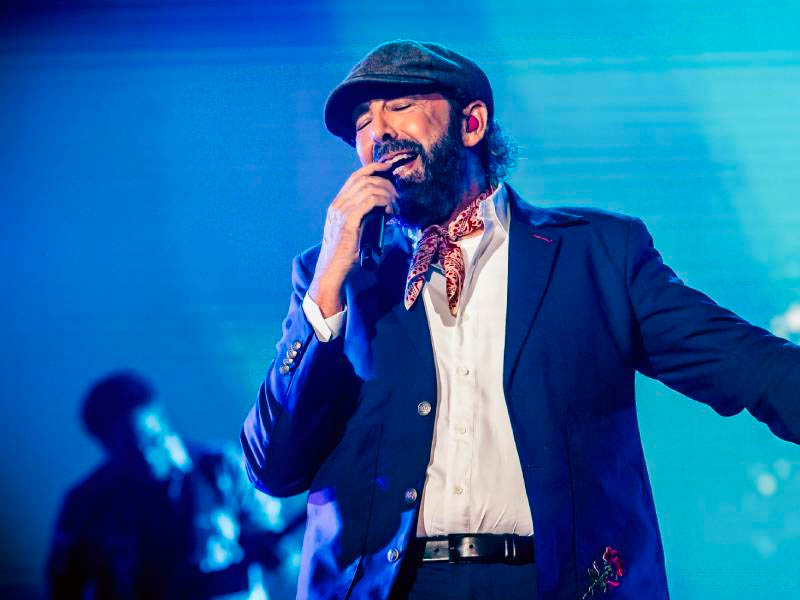 Juan Luis Guerra is coming and there's no stopping him from taking over America! Are you excited? Because we are! The Dominican Republic sensation had consistently circled the globe, delivering his brand of Latin staples! The Entre Mar Y Palmeras Tour kicked off last year. But, due to public demand, Juan Luis Guerra will extend the outing to several more cities in North America. Fans can look forward to the amazingly talented singer-songwriter as he delivers a plethora of music styles ranging from bachata to meringue, corridor, salsa and more at the Kia Forum! Aside from traditional Latin music, Guerra will also demonstrate his penchant for Western influences, including R7B, rock, pop, and jazz, among others! On Wednesday, 1st November 2023, prepare for a wildly exhilarating set packed with staples like "Bendita Tu Luz," "Bachata En Fukuoka," "El Ultimo Adios," and many more! Score tickets now and catch Juan Luis Guerra at the Kia Forum this fall!
With multiple albums under his helm, Juan Luis Guerra is set to deliver a fully-packed show. The setlist is anticipated to feature his career-spanning hits, many of which dominated the airwaves for the past three decades. Fans can look forward to a plethora of Latin music styles, ranging from bachata to bolero, merengue, cumbia, and more. Furthermore, Guerra has also been known to mix Western-style elements, such as rock, R&B, blues, jazz, and folk.
This year, the highly successful Entre Mar Y Palmeras Tour, featuring Juan Luis Guerra, returns for another season, and it's slated to visit several more territories, including Los Angeles! The award-winning singer-songwriter brings along his incredible band, 440, comprising seven members, including Janina Rosado, Roger Zayas-Bazan, and Mardalai Hernandez.
Internationally recognized musician Juan Luis Guerra has enjoyed a phenomenal music career ever since he emerged in 1983. The bolero, bachata, and merengue powerhouse released some of the most revered Latin hits in modern music. He has notably 14 studio albums, five of which topped the Billboard's Tropical/Latin charts. In 2010, he released his highest charting effort, A Son De Guerra, which also happened to peak at number 52 on the Billboard 200. Guerra has sold over 15 million albums worldwide and earned multiple platinum certifications in the U.S. and several other countries.
Guerra's incredible 37-year career has resulted in numerous accolades, including three Grammy Awards and 23 Latin Grammy Awards. He's also currently listed as one of the top-selling Latin artists of all time. For his fall outing, Guerra will stop by the Kia Forum for his Los Angeles, California show. Exciting shows like Juan Luis Guerra's concert have always made The Kia Forum its home base in Los Angeles. The state-of-the-art arena is always preferred by many entertainment lovers thanks to its complete facilities, easy accessibility, great location, and top-tier amenities. Fans will surely have a great time when they catch Juan Luis Guerra as he conquers the Kia Forum on Wednesday, 1st November 2023! Hurry and score your tickets now to and see the award-winning Latin music sensation at the Kia Forum!