The Kia Forum | Inglewood, California
The crowd-favorite American DJ known for his trap and hardstyle remixes, Kayzo, is gearing up for a big tour this coming 2023. With 'NEW BREED' marking a new era for the man's unique EDM beats, Kayzo is hitting the road on his UNLEASHED XL tour, taking it to the next level at The Kia Forum on Saturday, 6th of May 2023. The man is set to make one of his biggest tours a beat-drop success as he includes his hits, fan favorites, and sick new tracks off of 'NEW BREED' to his live set. Don't miss out on Kayzo's UNLEASHED XL tour by booking your tickets now!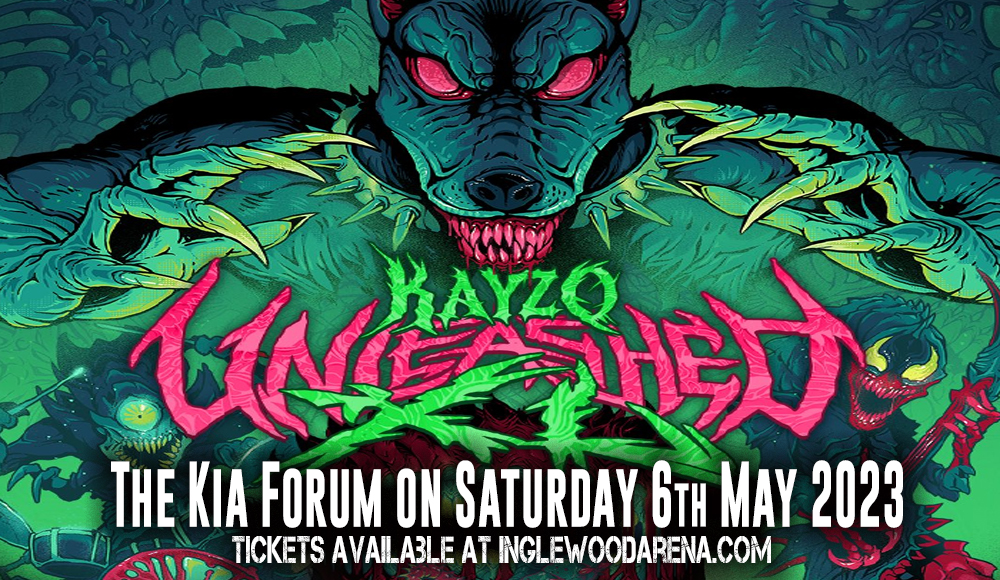 If you're looking for a show that'll definitely get you high up your feet off the ground as the beat drops, Kayzo's UNLEASHED XL is the show for you! The highly-sought after American DJ, Kayzo, is taking his jaw-dropping tarp and hardstyle-infused EDM beats to the live stage on one of his biggest tours to date. Earlier in 2022, the man released his third full-length studio album, 'NEW BREED'.
The 20-track LP includes his hit single "THE SICKNESS" with Ghøstkid, and other notable tracks such as "UNDERGROUND", "POSER" with conner, "NEW BREED", "SHT SHOW", and "BOTTLE OF RAIN".
"New Breed is about the next generation. The turning of a page. The continuing journey of KAYZO and the constant progression of evolution of my sound within the many layers of what makes me who I am," Kayzo shared. "Pushing myself and others to continue blur the lines of what we know as dance music and what we know as rock. Meeting in this grey area of the two worlds and not knowing what side is what. New Breed is the shedding of the old and celebrating what's to come."
The album blends diverse rock influences to his signature trap and hardstyle electronic beats. All in all, it serves Kayzo's signature hitting sound that creates a cohesive sonic experience. As he gears up to kickstart his big headlining tour, UNLEASHED XL, fans can expect one hell of an electrifying show by the DJ.
Since 2013, the man has shocked the EDM airwaves for his jaw-dropping beats and striking basslines that get the crowd jumping. With a new sonic masterpiece of an album up his sleeve, Kayzo's here to stay as one of EDM's most sought-after acts in the industry.
Make sure you've got NEW BREED saved on your playlists as you get ready to immerse yourself into the crowd at UNLEASHED XL. Book your tickets now!