The Kia Forum | Inglewood, California
Calling all rockers of Los Angeles! This Christmas season, you have reason to celebrate because the annual Almost Acoustic Christmas makes its phenomenal return to the stage! Presented by the city's premier rock station, KROQ, Almost Acoustic Christmas will conquer The Kia Forum on Saturday, 10th December 2022! The show is back and bigger than ever with legendary rock performers, such as Imagine Dragons, The Black Keys, and Yeah Yeah Yeahs! If you're looking for a holiday show worthy of your time, the KROQ Almost Acoustic Christmas concert is guaranteed to blow your mind! So hurry and grab your tickets now!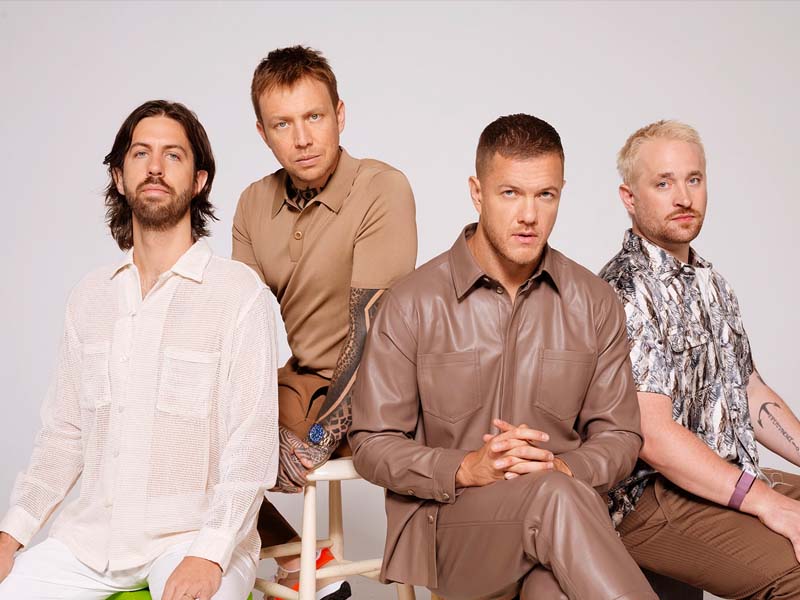 KROQ's Almost Acoustic Christmas is an annual holiday concert presented by KROQ FM. The show was first held in 1989 and featured several notable alternative and rock performers. The event, formerly the KROQ Xmas Bash, grew into a yearly tradition among rock fans in Los Angeles. By 1992, the festival had grown into a two-day festival. The concert has been held in several prime entertainment destinations, including the Universal Amphitheatre, the Arrowhead Pond in Anaheim, and the Shrine Auditorium. In 2014, the event moved to the Forum (now the Kia Forum) and was held annually except in 2020 and 2021. This 2022, the Almost Acoustic Concert returns to The Kia Forum with an incredible line-up!
Imagine Dragons is a Grammy Award-winning rock band responsible for massive hits like "Radioactive," "Demons," "Believer," and "Thunder." The band, which emerged in 2012 from Las Vegas, Nevada, has released six highly-acclaimed albums, including their latest effort, Mercury Act 2. The band has sold over 75 million records worldwide and won ten Billboard Music Awards, three American Music Awards, five iHeartRadio Music Awards, and one Grammy Award.
Imagine Dragons will be joined by blues-rock icon The Black Keys. The band has won five Grammy Awards and released several chart-performing albums, including the critically-acclaimed latest effort, Dropout Boogie.
Lastly, Grammy-nominated indie rock band Yeah Yeah Yeahs will light up the stage with their biggest hits and fan favorites on this momentous Christmas celebration! If you want to be part of this amazing rock music extravaganza, secure your tickets now before they sell out!