The Kia Forum | Inglewood, California
One of the most successful and recognizable Latin bands to venture into the Rock en Español, Mana comes to The Forum on Friday, July 15th, 2022 for their Rayando El Sol Tour 2022. Grab some tickets and get yourself to The Forum in Los Angeles for an epic night of Rock! Also don't forget to check out the exclusive live set they will be performing in anticipation of the tour on February 26th which will be live-streamed on Maná's Facebook page!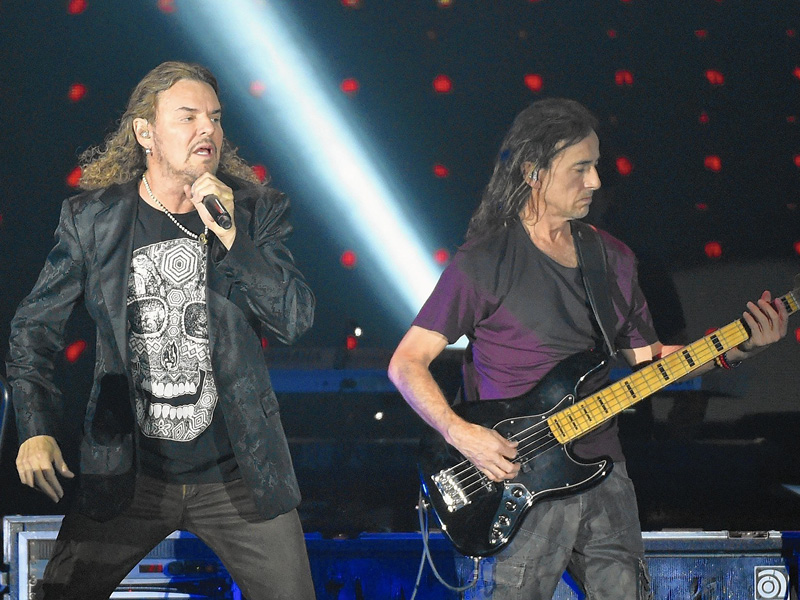 The Mexican rock band from Guadalajara, Maná, are currently lead singer and guitarist Fher Olvera, guitarist Sergio Vallín, bassist Juan Calleros, and drummer Alex González. Maná has earned four Grammy Awards, eight Latin Grammy Awards, five MTV Video Music Awards Latin America, six Premios Juventud awards, nineteen Billboard Latin Music Awards, fifteen Premios Lo Nuestro awards and in September 2021 the band were honored with the icon award at the 2021 Billboard Latin Music Awards.
Maná is considered one of the best-selling Latin music bands and the most successful Latin-American band of all time, with over 40 million records sold worldwide. They formed in 1986 and released its first album, Falta Amor, in 1990, but it was their second album, Donde Jugaran Los Ninos? (Where Will the Children Play), from 1992 that made them into an international success, selling more than 10 million copies worldwide, with over 700,000 copies in the US alone, and becoming the best-selling Spanish-language rock album of all time, and spent an insane, 97 weeks on Billboard's Latin album charts. Mana's popularity has continued to grow, with the release of the albums, Amar Es Combatir, in 2006 and, Ardo El Cielo, in 2008 and all the way to their latest album, Cama Incendiada, from 2015, all immediately climbing to the number 1 spot on Billboard's Latin charts.