The Kia Forum | Inglewood, California
Two-time Grammy Award-winner, five-time Latin Grammy Award-winner and one of the world's most renowned Latino artists of all time, Marc Anthony will be performing at The Forum on Sunday 8th October 2017 as part of his Full Circle Tour! The pop sensation is an incredible live performer whose shows have to be seen to be believed!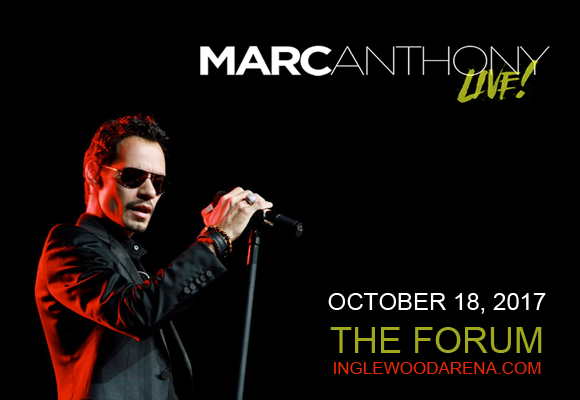 Considered the best-selling tropical salsa artist of all time, Marc Anthony has sold over 12 million albums worldwide. He began his music career in the 1980s as a songwriter and backing vocalist for pop acts including the Latin Rascals and Menudo. His Spanish-language debut, Otra Nota, was released in 1993, and his 1995 follow-up Todo a su tiempo, won Anthony a Billboard award for Hot Tropical Artist of the Year. To date, he has recorded eleven studio albums and continues to have both commercial and critical success with massive hits like 'Vivir Mi Vida', 'Valio la Pena' and 'Ahora Quien'!