The Kia Forum | Inglewood, California
An upcoming tour titled "Get Rollin'" has been announced by Nickelback, the most highly regarded rock band that defined a generation. Fans of rock music have never had it so good as they do on this tour in support of their new album, "Get Rollin." The event will take place on July 14, 2023, at the Kia Forum, which will feature premium VIP facilities and state-of-the-art staging, sound, and lighting that will make sure you have the best experience ever. Both Brantley Gilbert and Josh Ross will be performing at the show as special guests, and the three of them will undoubtedly set the place on fire. As a result of the high caliber of this performance, tickets have been moving quickly and are now in short supply. Currently, we do have some available, but you'll need to move quickly and click the "Get Tickets" button.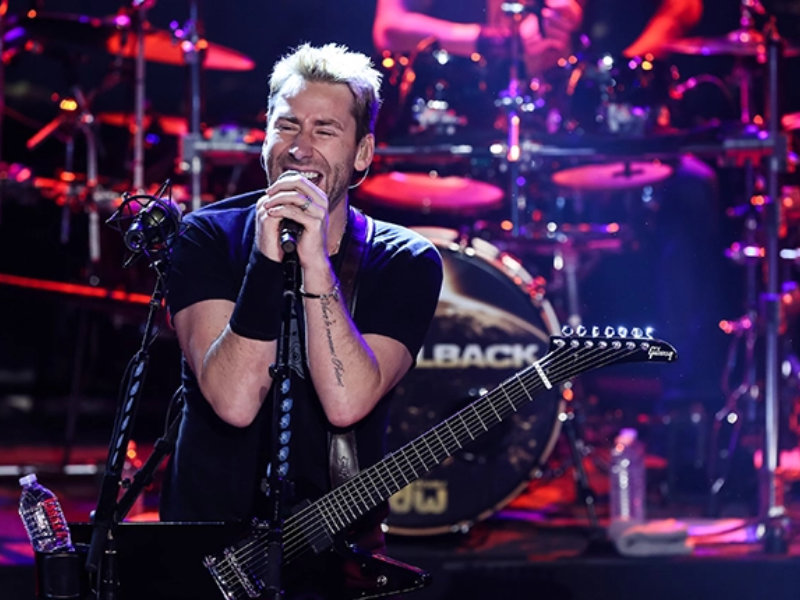 Nickelback has had one of the most incredible journeys in rock music. In 1995, they formed in Hanna, Alberta, Canada, as a rock band. Chad Kroeger (guitar and vocals), Ryan Peake (guitar, keyboard, and backing vocals), Mike Kroeger (bass and vocals), and Daniel Adair (drums) round out the lineup. With sales of over 50 million records worldwide, the band is one of the most successful in Canadian music history. In 2009, "How You Remind Me" was the best-selling rock song and the fourth best-selling song overall, propelling them to the top of Billboard's list of the best-selling artists and top rock bands of the decade.
The band's breakthrough came in 2002 with the release of the single "How You Remind Me," after signing with Roadrunner Records in 1999. The album it came from, Silver Side Up, went eight times platinum in Canada. When Nickelback's fourth studio album, The Long Road, was released in 2003, its lead single, "Someday," topped the Canadian charts and peaked at No. 7 on the U.S. Billboard Hot 100. Their best-selling album, 2005's All the Right Reasons, produced three top-ten and five top-twenty singles on the Billboard Hot 100. The singles "Photograph," "Far Away," and "Rockstar" from this collection all charted in the United Kingdom. Eight singles were released from Nickelback's album Dark Horse (2008), with "Gotta Be Somebody" becoming a top ten hit in the United States. The seventh album, Here and Now, topped the album charts in Canada in 2011. This is the band's tenth studio album overall, following 2014's No Fixed Address, 2017's Feed the Machine, and 2018's Get Rollin' (2022).
There's no denying that they're one of the best rock acts out there because of how regularly their shows sell out. Quickly purchasing tickets will allow you to take part in the fun. To reserve your seats, simply click the "Get Tickets" button and follow the on-screen instructions.