The Kia Forum | Inglewood, California
Along with the announcement of a new album, the Pop-rock-punk trio Paramore delights their fans with the announcement of a world tour come 2023. And good news for all loyal Californian fans of the Hayley Williams-led band because they will be gracing the iconic Kia Forum with a memorable concert experience for all fans to behold. Be ready to jam with Paramore on the second night of their stop at The Kia Forum this July 20. The Grammy award-winning band will be joined by the Australian singer Genesis Owusu and the English postpunk rock band Bloc Party. This is going to be an epic concert you don't want to miss, so reserve your tickets as early as today before they run out.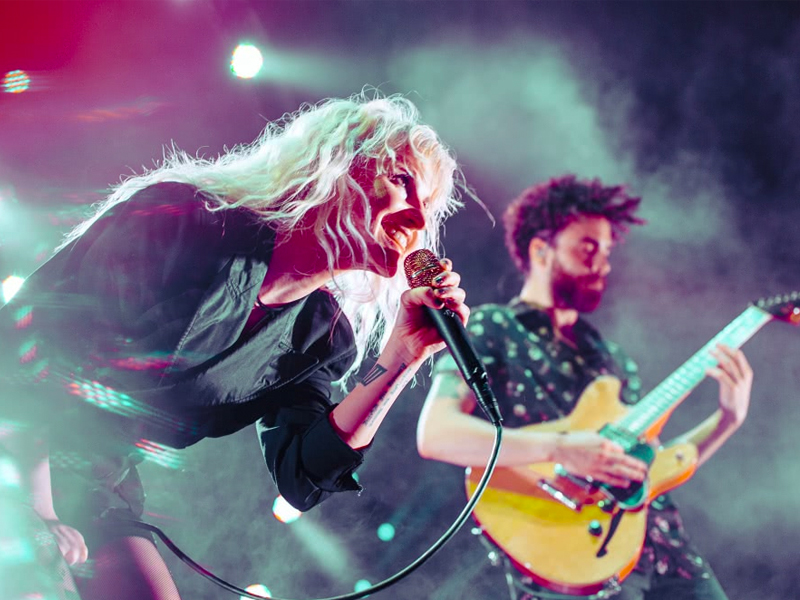 Paramore is undoubtedly one of the most iconic rock bands today. Thanks to their anthemic, emotionally-driven tunes, the band composed of Haley Williams, Zac Farro, and Taylor York has shattered conventions with their ground-breaking innovations and revolutionary spirit. Their unique take on rock has helped them break through the male-dominated genre, topping the charts one album after the other.
The band recently dropped the lead single and album title track, "This Is Why." This was a pleasant surprise to all fans who were clamoring for new materials from the band. After all, their most recent album was released five years ago, in 2018. The song's surprise release hinted at what direction the band is heading in their next album.
"We've found ourselves listening to a lot of older music that we grew up being inspired by," Williams said, suggesting that the upcoming album will feature more guitar-based tracks. "From day one, Bloc Party was the number one reference because there was such an urgency to their sound that was different to the fast punk or the pop punk or the like, loud wall of sound emo bands that were happening in the early 2000s," she added.
The band will release the new album on February 10 and will tour around the country to promote it. The Grammy award-winning band will stop for a two-night event at The Kia Forum on July 19 and 20. If you are like one of Paramore's millions of fans, you are certainly ready for the hard-hitting concerts this summer. What's more exciting is that they will be joined by special guests: Australian singer Genesis Owusu and English rock band Bloc Party. Owusu is best known for his album "Smiling with No Teeth," while the Bloc Party is famous for their debut album "Silent Alarm." This concert is guaranteed to be the highlight of next year's summer! So grab your tickets now!