The Kia Forum | Inglewood, California
The Billboard Awards' Best Rap Tour is back on the road and is bigger than ever! Bow Wow is teaming up with Grammy-nominated rapper Mario and the RnB singer-songwriter Keri Hilson in this year's Millennium Tour dubbed "The Millennium Tour: Turned Up!" After two years of not being staged due to the pandemic, the highly-anticipated return of the concert tour will be witnessed by Californian fans as Bow Wow and the rest of the star-studded lineup will take The Kia Forum stage by storm on November 26. The jam-packed Saturday night concert will also feature Lloyd, Pleasure P, Bobby V, Chingy, Lil Scrappy, Dem Franchize Boyz, Crime Mob, and Travis Porter, plus the recently reunited Day26. This is a concert you wouldn't want to miss. Grab your tickets here by clicking the "Get Tickets" link.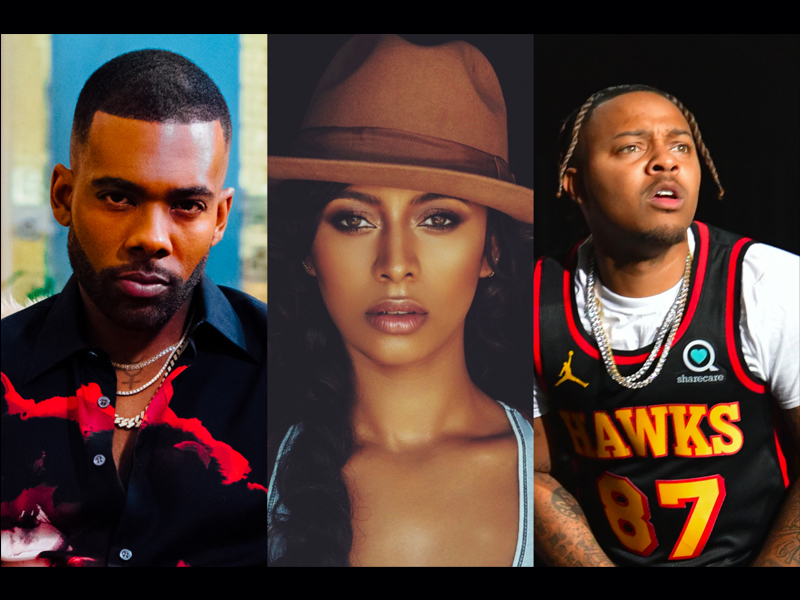 Bow Wow made a name in rapping after debuting at only 13. His debut "Beware of Dog" went multiple platinum. Other songs he is known for are "Let Me Hold You" and "Like You" from the 2005 album "Wanted." Apart from a stellar career as a rapper, he also has a growing profession in acting, appearing in multiple Hollywood films such as "Fast and Furious."
With his swagger and refined sound, R&B musician Mario has captured people's hearts. His breakthrough was swift. At only 14, his debut "Just a Friend 2002" peaked in the top 10 charts. On the other hand, his sophomore album "Turning Point" was groundbreaking, with "Let Me Love You" topping the charts. "Dancing Shadows" is the recent album in his discography released in 2018.
Before Keri Hilson was a renowned artist, she wrote songs for pop stars such as Britney Spears, The Pussycat Dolls, and Mary J Blige. As a songwriter, many of her songs written for other artists are chart-topping, making it easier for her to climb the charts as she decided to perform her own songs. Her music is deeply influenced by R&B, writing about womanhood.
These three exceptional artists are headlining "The Millenium Tour: Turned Up!" The lineup gets more exciting as other artists join them in this event. First featured is the beloved R&B singer Lloyd, who is known for the songs "Lay It Down," "Tru," and "You." Pretty Ricky member Pleasure P will also accompany them. He is known for the album "The Introduction of Marcus Cooper. Another is Bobby V, known for the song "Annonymous," which topped the Billboard R&B charts. Sammie, known for his 1999 hit single "I Like It," joins them. Ying Yang Twins, Chingy, Dem Franchize Boyz, Lil Scrappy, Travis Porter, Crime Mob, and Trillville complete the supporting acts.
"The Millennium Tour: Turned Up!" will stop at The Kia Forum on Saturday, November 26. To see them live, get tickets now!