The Forum Seating Chart
The Forum's truly impressive interior bowl has been modernized and updated to seat up to 17,500 guests. For smaller events, the bowl can convert to a more intimate setting of 8,000. Whether hosting an office event or a stadium concert, The Forum maintains the class and style of its past, while executing a modern twist to its interior design. Its terrace moves effortlessly, excellent foods and lounges offering something for everyone. Inside, without the interruption of suites, the seating flows seamlessly.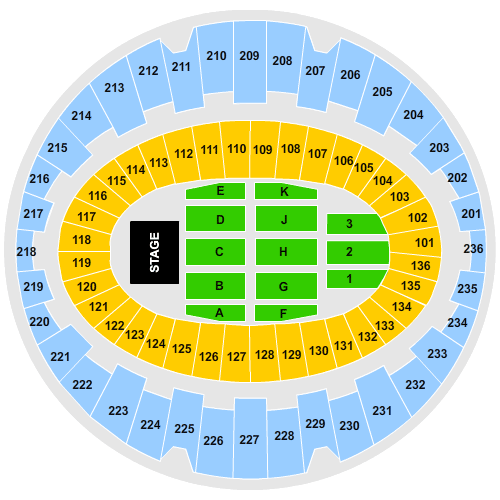 The seating chart consists of the following:
1. The upper bowl, dotted with box seats (opened, to create a more theatrical feel.)
2. The lower bowl, which boasts the popular Senate Seating on either side.
3. The floor seating, spanning approximately 3/4 of the venue floor.
4. The stage, facing the floor seating and surrounded by the bowl.
The flawless design ensures that every seat is "the perfect seat." For a listing of events and to purchase tickets, view The Forum Schedule page. Senate seating is available in four different plans, all boasting invaluable entertainment experiences and VIP treatment.