The Kia Forum | Inglewood, California
Find out what makes the former First Lady of the United States tick in A Conversation With Michelle Obama, coming to The Forum on Thursday 15th November 2018! The prestigious lawyer, author and wife of 44th U.S. President Barack Obama will be answering audience questions at this intimate event, which will also see her reading from her "deeply personal" new book, Becoming! Reflecting upon motherhood, her time in the White House and her public health campaign, Obama will share compelling insights into her fascinating life. Tickets available now!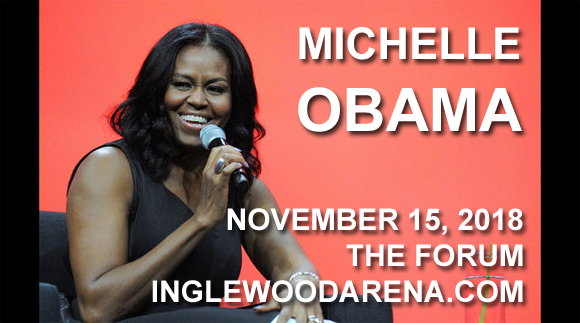 American lawyer and writer Michelle Obama also served as First Lady of the United States from 2009 – 2017. A graduate of Princeton University and Harvard Law School, Obama spent much of her legal career working at Sidley Austin where she met her husband, 44th U.S. President, Barack Obama. After leaving Sidley Austin, Obama worked as the Associate Dean of Student Services at the University of Chicago, and as the Vice President for Community and External Affairs of the University of Chicago Medical Center. Throughout 2007 and 2008, Obama campaigned for her husband's presidential bid, delivering a keynote address at the 2008 Democratic National Convention where she returned to speak in 2012 and 2016. In her role as First Lady, Obama was an advocate for gender equality, poverty awareness, education, nutrition, physical activity and healthy eating. She has authored two books: American Grown (2012) and Becoming (2018).