The Kia Forum | Inglewood, California
There's a whole heap of excitement brewing at The Forum, as preparations take place to host the latest show by the world-renowned Cirque du Soleil – Sep7imo Dia!! Featuring an array of feats that stretch the boundaries of human physical capability, from contortion to gymnastics to unicycle riders, Sep7imo will leave you dazzled. So don't delay – book your tickets for Saturday 5th May 2018 NOW while they last!!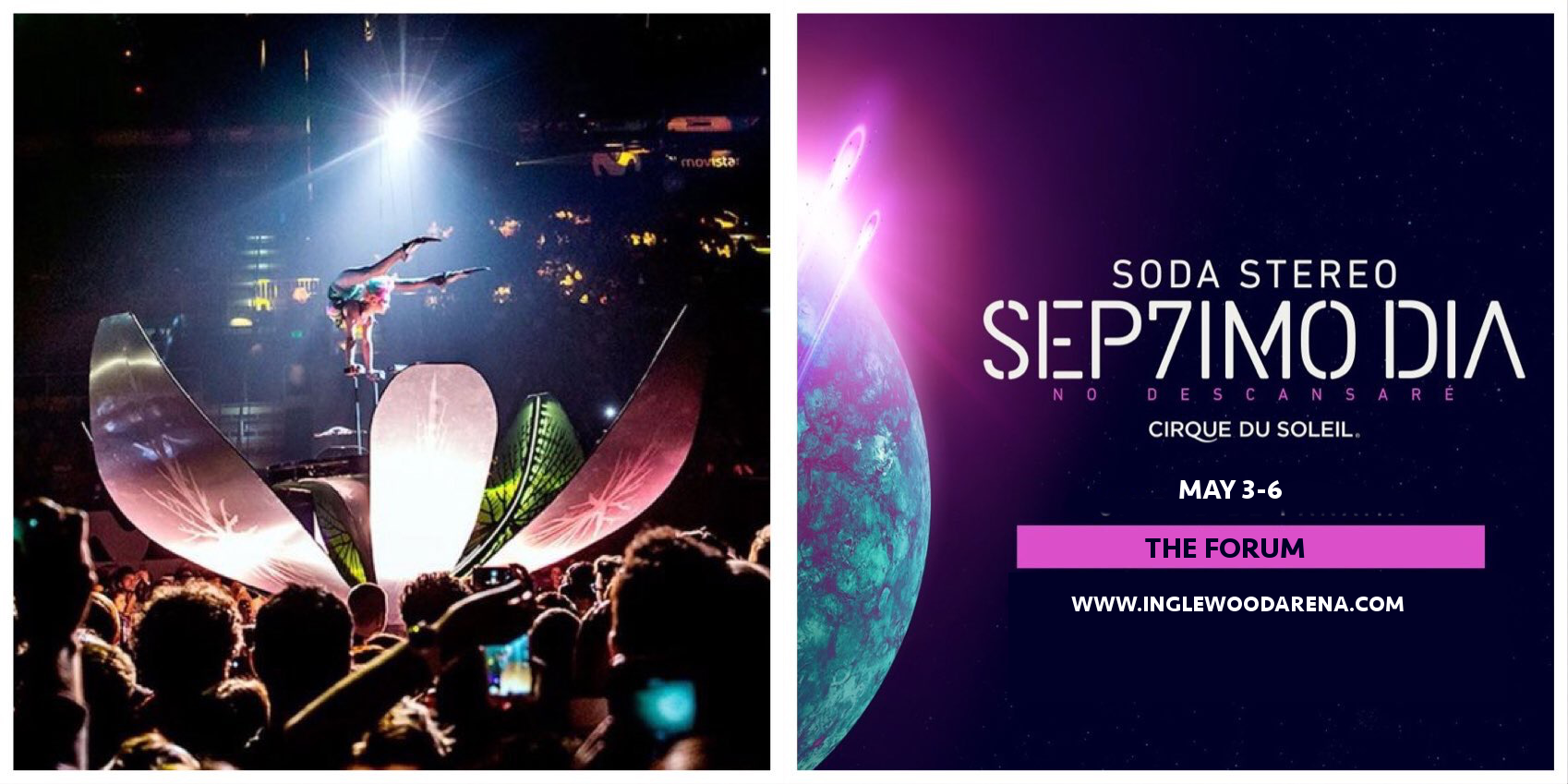 Following its debut at Miami's Watsco Theater, Cirque Du Soleil's stunning new production is making its way to The Forum for a 4-night run starting May 3rd. Inspired by and utilising the songs of the legendary Latin-American power trio Soda Stereo, Sep7imo Dia offers a fresh new spin on Cirque Du Soleil's classic demonstration of the incredible capabilities of the human form. Featuring a cast of 35 acrobats, dancers, and more, with stunning live music, Sep7imo will take you to a world beyond the ordinary.
Leave it all behind and experience Sep7imo Dia live – book your tickets today!!