The Forum | Inglewood, California
As part of the "It's All a Blur" tour, Drake and 21 Savage will be performing at the Kia Forum on August 12 and 13, and you should block those dates off on your calendar. This is going to be one of the best concerts because of the undeniable chemistry between these two incredible performers on stage. You will have the exceptional chance to see two of hip-hop's most important figures on two different days at the same location. Be sure to click the "Get Tickets" button above to reserve your place at the concert of the year.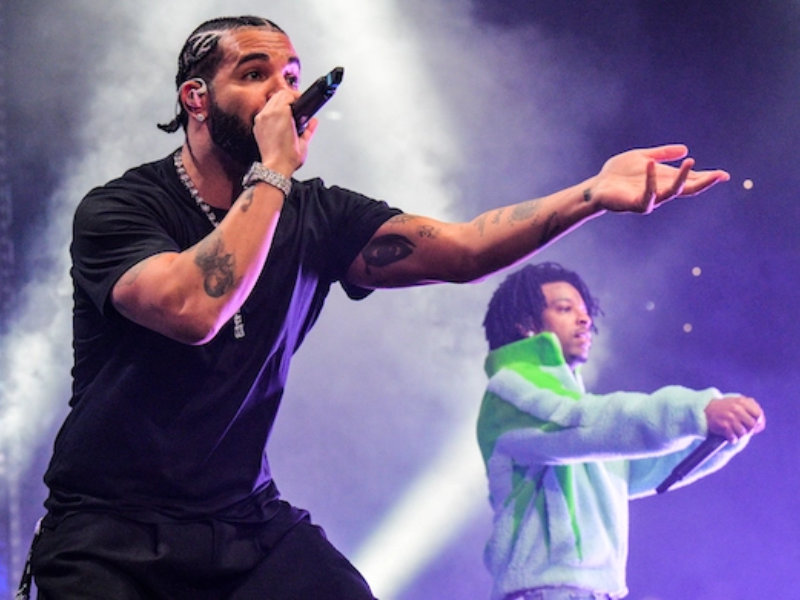 Drake and 21 Savage work so well together that when they are on stage, they feel like one unit. It is a rare occasion to see a collaborative effort this special. Not only have they shared the stage together, they've also worked on several tracks together, most recently on a new album titled "Her Loss," which has already received critical acclaim from music critics and fans alike. The pair also share the same birthday month, October, and both have more hits than misses.
Individually, Drake has been dominating the charts for over a decade, while 21 Savage has been making waves in the rap scene since his debut in 2015 with his raw and authentic style. With a huge catalog of hits between the two of them, such as "God's Plan" and "Bank Account," you can expect the two to absolutely blow you away on this tour.
Together, they bring a unique blend of talent and energy that is unmatched in the industry, and you really can't afford to miss the opportunity to witness their chemistry live at the concert of the year. All you have to do is click the "Get Tickets" button to secure your place.