The Forum | Inglewood, California
After their first extended hiatus since they burst onto the scene with "Radioactive," in 2012, Imagine Dragons are back with their third album "Evolve" – coming to The Forum on Sunday 22nd July 2018! Tickets expected to sell out FAST so don't delay – grab yours NOW while you can!!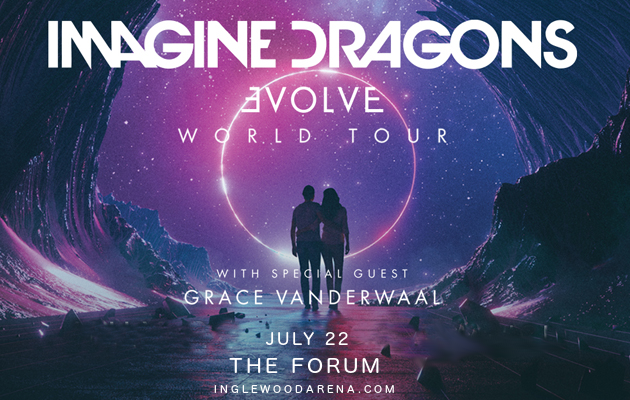 With their latest album "Evolve," Imagine Dragons have returned in a big way, following a break where singer Dan Reynolds took time off to deal with health issues. "Smoke + Mirrors was one of the most dark periods of my life," he admitted. "I was really dealing with a lot depression. I had dealt with it when I was younger, but never to the extreme that I did during Smoke + Mirrors. Looking back, I'm grateful for it, because it really inspired a lot of art and a lot of angst inside of me."
"Evolve," is Imagine Dragon's triumphant return – get ready to experience it all for yourself live on July 22nd!! Get those tickets NOW!!