The Forum | Inglewood, California
He's pumpin' up the jam in this side of town, make way for Nicky Jam! Don't miss this fantastic reggaeton jam session as the master himself, Nicky Jam will get the party started at The Forum on Sunday 5th May 2019. Recognized as one of Latin music's brightest stars, Nicky Jam's music has not only dominated the Latin music scene, but it has also permeated to a crossover and mainstream market. He has enthralled audiences across the shores and beyond international boundaries. His popularity exploded in the 90s but party people are still having a blast up to this day. Nicky Jam is truly a charismatic and engaging performer thus it is no surprise that tickets to his shows tend to move quickly. Don't wait until the last minute. Get your tickets now!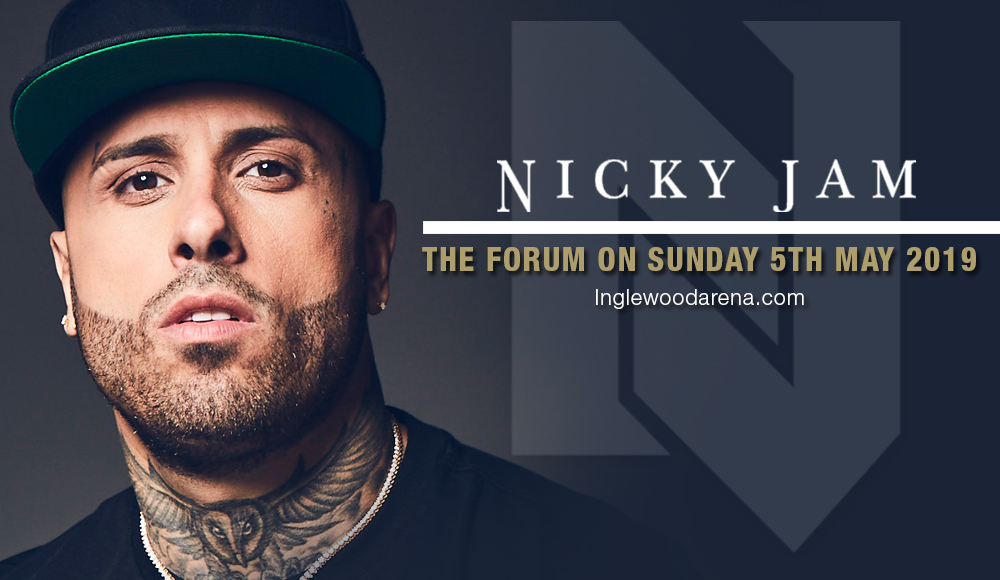 Nicky Jam's story is the stuff that Hollywood biopics are made of. A city boy who relocated to a small town in Puerto Rico, Nicky started working illegally as a minor in a grocery store so as to help his family survive extreme poverty. And during breaks or his free time, he would busk in front of the store to get extra money. A homeless man who was one of his regular audiences christened him Nicky Jam. Then lo and behold, a record executive passed by while he was performing; and offered him a record deal on the spot. With a team of label execs, 14-year-old Nicky released his debut album "…Distinto A Los Demás". This rags-to-riches story didn't exactly pan out right as quickly as expected. The album was a bit of a flop, but with Nicky's relentless pursuit of his dream, slowly but surely, audiences who took notice were soon building up from local following to massive fanbase.
Another life-changing turn of events in Nicky Jam's career happened when he met dance music sensation Daddy Yankee. Their deep friendship and a common passion for music took Nicky's music to the next level. His breakthrough album "Vida Escante" released in 2004 brought his dynamic reggaeton sound to international shores. His most recent comeback of sorts happened in 2015 for the release of "El Perdon". Nicky had his first taste of both commercial success backed by glowing reviews and critical recognition, and scooping up a Latin Grammy win for Best Urban Fusion-Performance.
Nicky Jam is elated to be back on the road this year for his "Intimo Tour". And yes, fans will surely follow that road and jam to their hearts' content. Join the fun and party on!