The Kia Forum | Inglewood, California
Swedish death metal legends Amon Amarth is coming to America this fall, and they are embarking on a much-anticipated trek called the Great Heathen Army Tour! The tour kicks off in November and makes 27 stops in major cities, including Los Angeles, California! On Saturday, 17th December 2022, Amon Amarth will be raiding The Kia Forum, and they're bringing along special guests, Carcass, Obituary, and Cattle Decapitation! Amon Amarth is to perform their biggest hits and new songs from their forthcoming album, Great Heathen Army. So if you're looking for a headbang-worthy night, you should grab your tickets and come visit the Kia Forum on Saturday, 17th December 2022!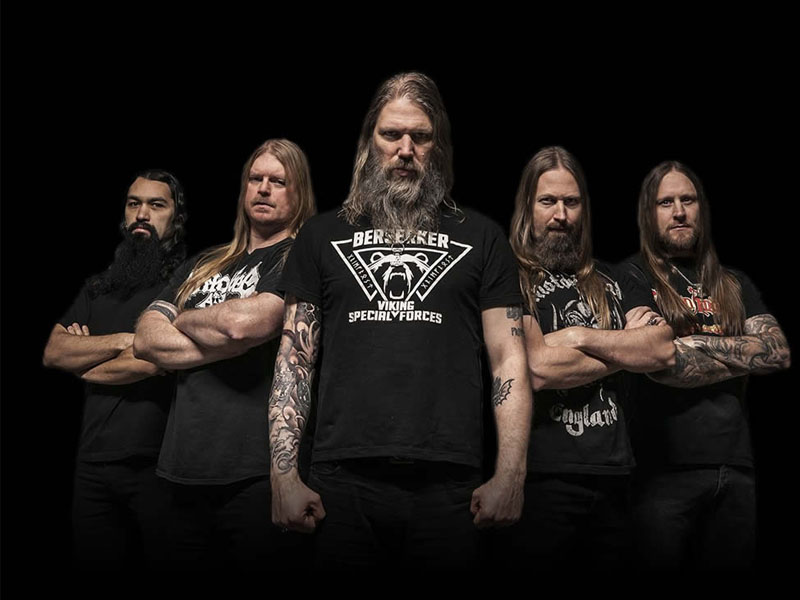 Amon Amarth expressed their excitement for their long-awaited North American tour in a statement. "We have been away for a long time, and now we return to raid with the death metal event of the year! We will be sacking cities across the continent with our good friends Carcass, Obituary, and Cattle Decapitation. We intend to bring a big show and give you a night that you won't easily forget. Miss this at your own peril."
The Swedish death metallers have garnered a massive cult following worldwide thanks to their unique brand of death metal. Their theme revolves around Viking legends and empires, and their band uses melodic riffs mixed with high shrieking vocals. The band first emerged in 1992 in Tumba, Sweden. The five-member outfit released their debut album, Once Sent From the Golden Hall, in 1998. The band continued to release more albums throughout the years, some entering the charts in Germany and Austria. Amon Amarth made their first U.S. breakthrough with their seventh effort, Twilight of the Thundergod. The 2008 album entered the Billboard 200 charts at number 50. Three years later, the band's follow-up album, Surtur Rising, climbed the chart even higher at number 34. In 2013 and 2016, Amon Amarth dropped their highest U.S. charting albums, Deceiver of the Gods and Jomsviking, peaking at number 19 on the Billboard 200. Jomsviking became the band's first number 1 album when it topped the Austrian and German charts.
This 2022, Amon Amarth is set to release their 12th studio effort, Great Heathen Army, in July 2022. The album, featuring the title track as its lead single, embodies their legendary Viking theme.
Tickets to see Amon Amarth and their special guests, Carcass, Obituary, and Cattle Decapitation, at the Kia Forum are now available!