The Kia Forum | Inglewood, California
With a hauntingly distinctive, melodic voice and melancholy songs, awash with pathos, indie-folk band Bon Iver comes to The Forum on Sunday 15th September 2019! Led by singer-songwriter Justin Vernon, Bon Iver made its debut in 2007 with For Emma, Forever Ago, and over the years has became a stalwart of the dreamy folk scene. The group's new tour brings brand new music from the band, as well as special guest support slots from Sharon Van Etten and Indigo Girls!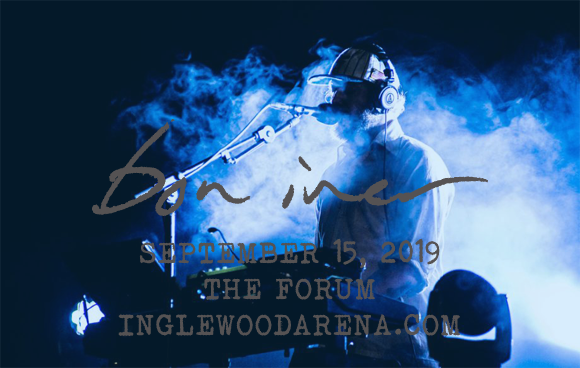 American indie-folk band Bon Iver began as the brainchild of singer-songwriter Justin Vernon, who began the project as a solo effort in 2006, before recruiting fellow musicians to become a full band. Bon Iver's debut album, For Emma, Forever Ago (2007), was recorded by Vernon after the dissolution of his previous band, DeYarmond Edison. An independently released record, it was mainly recorded in a cabin in Wisconsin as Vernon convalesced from a serious illness, and deals with his emotions as he healed from the illness, and the break up of his band and previous relationship. Four years later, Bon Iver had become a full band and released a second studio album: Bon Iver, Bon Iver, which won the band two 2012 Grammy Awards – Best New Artist and Best Alternative Music Album. 22, A Million, is the band's third and most recent album, and was released in 2016.