The Kia Forum | Inglewood, California
Roll up, roll up, for the circus is in town – and not just any old circus. The Forum is proud to present none other than the world-famous Cirque du Soleil with their touring production Corteo!! Catch the magic and mystique of Cirque du Soleil live at The Forum on Friday 29th March 2019 – its guaranteed to be simply phenomenal!! Book your tickets NOW!!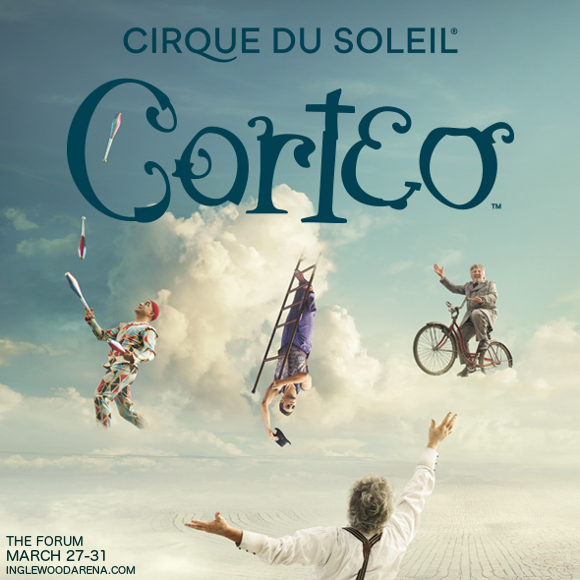 All Cirque shows follow a loose storyline, but Corteo's is more structured than most; focused on the bizarre premise of a dying clown as he passes into the afterlife and bears witness to his own incredibly complex and colourful funeral. Props play a key part in Corteo, with traditional circus ropes and silks being replaced by objects not usually seen in this context such as chandeliers – watching the performers interact with these props is a fascinating juxtaposition and a joy to behold. An air of mystery permeates the show – audiences will be mystified to see an upside-down tightrope walker in addition to many other virtually impossible feats.
"Just like every Cirque show, "Corteo" will make you believe in magic," wrote one glowing review about Cirque du Soleil's touring production. "The artistry of the performers, combined with Cirque's stage trickery creates numbers that seem so impossibly beautiful that it feels like you are living in a dream."
Adults and children alike are guaranteed to be enchanted by the strange world of Corteo – its a must-see for any CIrque fan! Have you got your tickets yet?