The Kia Forum | Inglewood, California
Fans of Depeche Mode have many reasons to rejoice as their brand new single "Ghots Again," from the band's upcoming studio album "Memento Mori," has been doing so well that the band has decided to add more North American tour dates. At the Kia Forum on December 10, 2023, the charismatic lead singers Dave Gahan and Maritn Gore with those incredible synths will absolutely rock your world. You will honestly have one of the best nights of your life as long as you can buy your tickets by clicking "Get Tickets," but you'd better hurry because they're going fast.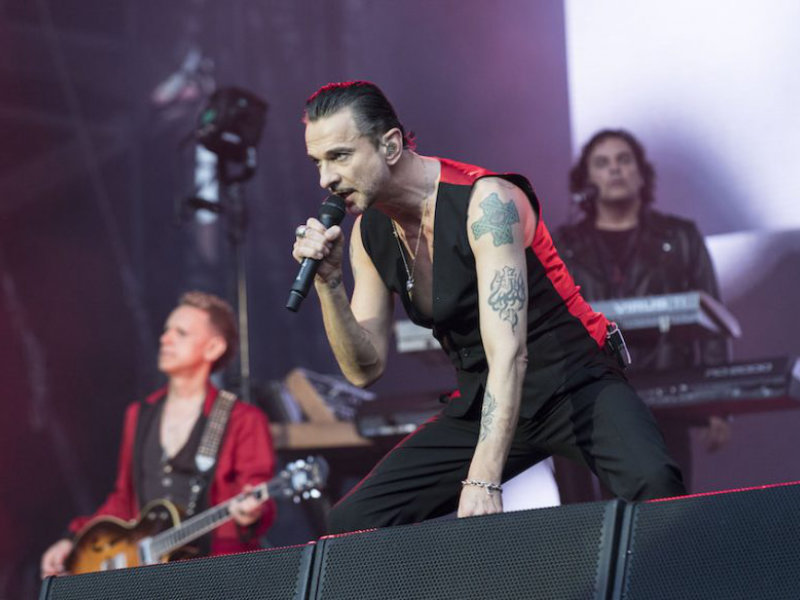 Depeche Mode have scheduled a world tour for 2023 in support of their latest studio album, Momento Mori. If you're a fan of Depeche Mode, you know that this concert will surpass even their highest standards. The name of the band suggests the ideology they intend to spread through their music; they have an important message to convey, and you will definitely enjoy hearing it.
They've lasted this long in the spotlight thanks to their stellar live shows and their mastery of the synth pop genre. The band has released 15 studio albums and more than 400 songs since their inception in 1980, including recent radio staple "Ghosts Again" and fan favorites "Just Can't Get Enough," "Enjoy the Silence," and "Personal Jesus." As the years pass them by, these guys manage to improve their game to brand new heights.
Their incredible, distinctive sound will leave you wanting more of their music, and they have a long history of success for good reason. One of the best things you can do for yourself this year is to see this show. Click "Get Tickets" to quickly become one of the most ecstatic groups of spectators in the world.