The Kia Forum | Inglewood, California
Blues rock LEGEND Eric Clapton is coming to The Forum on Saturday 16th September!! Accompanied by musicians and bandmates Walt Richmond, Steve Gadd, Nathan East, Chris Stainton, Sharon White and Michelle John, this promises to be a packed evening, a soulful, intimate, yet MASSIVE event! Book your tickets while they last!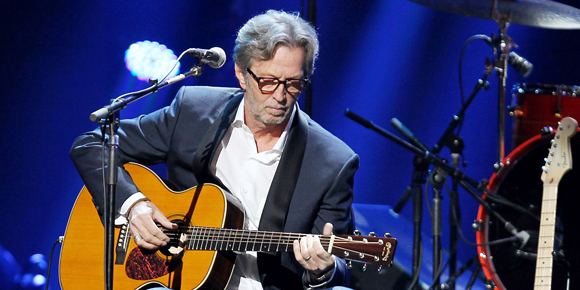 Considered one of the world's best guitarists of all time and a living legend of blues rock, Eric Clapton has a history of success longer than can be recounted. Already extremely skilled and playing in bands in his teens, Calpton joined the Yardbirds in 1963. Whilst with them, influenced by top blues musicians such as Buddy Guy and BB King, he developed a unique sound, blending together blues and rock. His virtuoso playing, accompanied by his level headed and "cool" onstage attitude (enough to stay onstage to replace strings under the pressure of a "slow handclap" from the audience") soon had him as one of the most talked-about guitarists in the United Kingdom.
From there, Clapton joined Cream in 1966, forming an early supergroup with Jack Bruce, formerly of Manfred Mann, and Ginger Baker on drums. They started to tour in earnest, and Clapton used his time with them to truly flourish as a musician. Although Jack Bruce, for the most part, wrote the lyrics and sang the majority of the vocals, Clapton started to contribute to the songwriting and lyrics side of the music at this stage, whilst his guitar skills had fans of the genre proudly touting him as the UK's very best. After Cream broke up, Clapton went on through several more successful band projects before settling on a solo career which he continues to tour with to this day.