The Kia Forum | Inglewood, California
Flogging Molly comes to The Forum on Friday 17th March 2017!
Join Irish act – Flogging Molly as they take to the road this Spring to celebrate St Patricks Day. Full of energy, charm and kick ass entertainment, Flogging Molly bring together the best parts of Celtic music and infuse it with heavy Punk to make a performance that is truly unforgettable! You won't regret seeing these guys LIVE – they will leave you wanting more!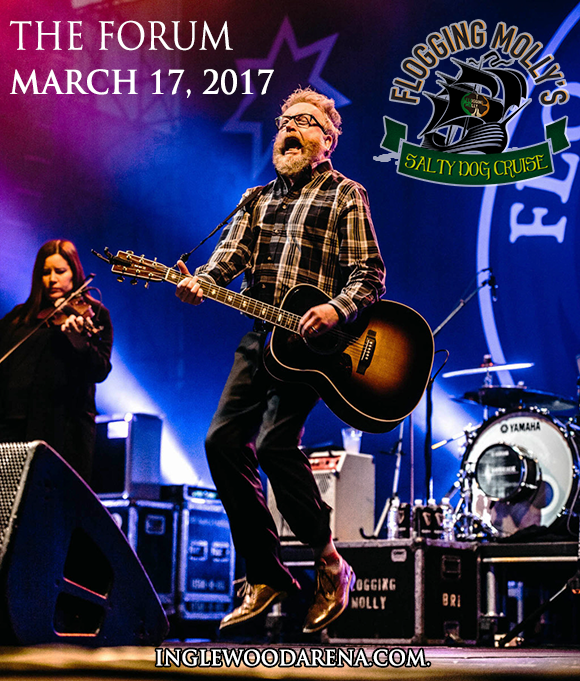 "Speedy and fearless, tight and sharp, the band blazed through the chant-y, clapping "(No More) Paddy's Lament" and "Every Dog Has Its Day," King high-step jigging around as he shouted the words."
"I think sometimes it's a crime to have so much f—king fun!" King told the crowd afterward. During the course of the show, he drank at least four toasts to the crowd (and tossed a can of Guinness to them).