The Kia Forum | Inglewood, California
Calling all Game of Thrones fans! The award-winning series' phenomenal composer Ramin Djawadi comes to The Forum on Thursday 23rd March 2017 with the Game of Thrones Live Concert Experience! With orchestral performances of the show's rousing soundtrack, thrilling visual delights and much more, this is a concert fans will not want to miss!
"The Game of Thrones Concert Experience will be unique in the history of concert tours, an eye-popping, ear-splitting, phantasmagoric blend of the show's visuals and Ramin's powerful compositions," David Benioff and D.B. Weiss, creators and executive producers of the HBO show, said in a statement.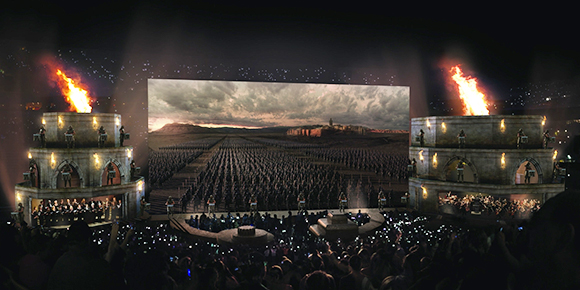 Ramin Djawadi is a Geman-Iranian composer, who began his career upon catching the attention of world famous composer Hans Zimmer, who recruited him to his film score company Remote Control Productions. After working as an assistant for Klaus Badelt, Djawadi branched out as a film composer in his own right, collaborating with RZA for the Blade: Trinity soundtrack for director David S. Goyer, with whom he has collaborated many times. Djawadi is best known for his Grammy-nominated score for the 2008 Marvel film Iron Man and his much-awarded score for HBO's popular television series Game of Thrones, as well as his works on movies such as Pacific Rim and Warcraft, and television series' Prison Break and Person of Interest.