The Kia Forum | Inglewood, California
Pop Princess and Queen of Cool Gwen Stefani has had a busy year with a stint as a vocal coach on The Voice and a number one album under her belt! Now, the platinum bombshell comes to The Forum on Sunday 16th October 2016 in support of This Is What The Truth Feels Like!
"[I haven't] been on a bus on tour in years!" Stefani said. "I never dreamed I'd have new music. This record came out of the sky. I mean, out of my heart, up and then out. It's like the craziest thing."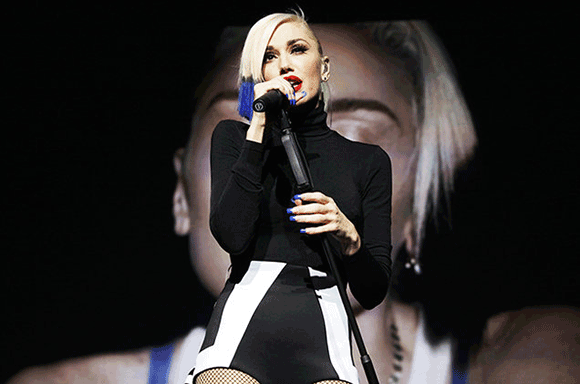 After finding fame in the 1990s as co-founder and lead vocalist of internationally popular ska punk band No Doubt, American singer, songwriter, actress and fashion designer Gwen Stefani launched her solo career in 2004 with her debut record Love. Angel. Music. Baby. The album entered the US Billboard 200 albums chart at number seven, selling 309,000 copies in its first week, and was commercial success, reaching multi-platinum status in the United States, the United Kingdom, Australia, and Canada. Stefani's second solo album, The Sweet Escape, was released in 2006. To date, she has won three Grammy Awards, and as a solo artist, she has received several accolades, including a World Music Award, an American Music Award, a Brit Award, and two Billboard Music Awards. Including her work with No Doubt, Stefani has sold more than 30 million albums worldwide. Her third solo album, This Is What the Truth Feels Like, was released on March 18, 2016.