The Kia Forum | Inglewood, California
Hillsong United comes to The Forum on Wednesday 18th May 2016
Christian worship songs have never sounded this cool! Hillsong UNITED is not only bringing the message of praise and worship in churches, but are bringing it out into concert music halls. This is your chance to bask in the joy of having a breathtaking and moving experience while listening and singing along to catchy, cool, and awesome Christian music. A Hillsong United concert is always jam-packed, yet filled with positivity and powerful vibes. No wonder, audiences from all ages would not let this incredible moment pass them by. Demand for tickets are on the rise. Make sure you book early enough and get those tickets a.s.a.p. !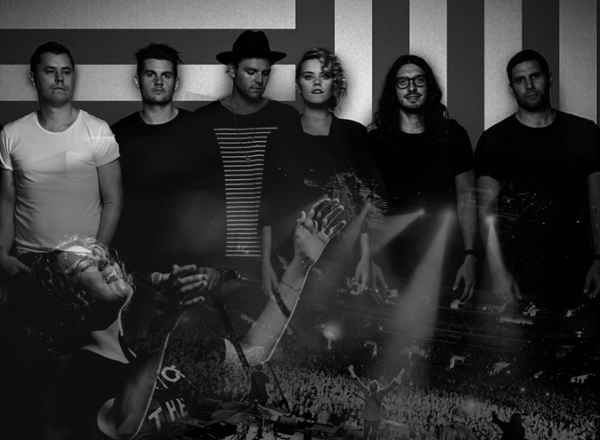 It can be said that Hillsong United changed the course of praise and worship music. They brought a "cool", "hip", and accessible appeal to Christian music. Now more than ever, the youth, in particular, are literally jumping up and down as they sing Christian songs, be it in their respective churches or in concert music halls.
Hillsong UNITED is a Christian worship band that was formed in 1998 as part of the youth ministry of Hillsong Church in Sydney, Australia. The worship band broke into the mainstream, so to speak, when worship leader Darlene Zschech suggested that they record and release an album out of their live worship performances and from the original compositions they have gathered from band and church members. To date, they have released eleven annual live albums, as well as four studio albums. Not only church members have been singing praises to them. In fact, they have been acclaimed by critics and award giving bodies as they won five Dove Awards in 2015; scored a second year nomination at the American Music Awards; and won a Billboard Music Award for the category Top Christian Artist of 2015. And fairly recently, Hillsong UNITED's single "Oceans (Where Feet May Fail), has been certified platinum and reached the top spot in several Christian music charts. Some of their inspiring and best-loved hits include: Lead Me to the Cross," "Hosanna," "From the Inside Out," "Oceans," "Relentless," "Holy, Holy, Holy," "The Stand," and "Mighty to Save."