The Kia Forum | Inglewood, California
Reggaeton superstar and Cardi B collaborator J Balvin comes to The Forum on Saturday 22nd September 2018 on his Vibras Tour! The colorful, high-energy Columbian artist will be performing songs from his red hot new album, which launched the sensational single "Mi Gente"! According to Balvin, he's ready to get everybody dancing with his infectious tunes:
"I don't just make music for people who like reggaeton," Balvin told Rolling Stone in a recent interview. "I make music for everybody. I'm down to change people's minds, I'm down to just refresh the world."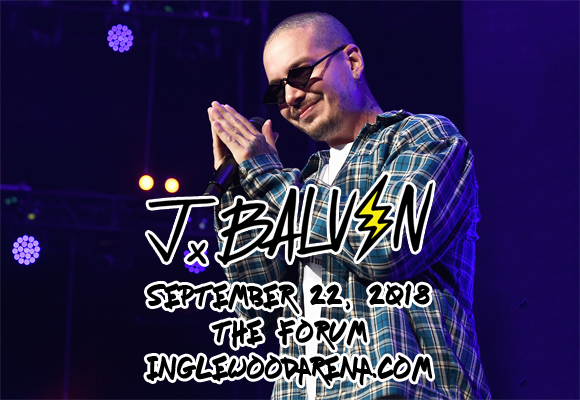 Colombian reggaeton singer J Balvin began his career in 2009, signing with EMI Colombia and subsequently releasing his debut single "Ella Me Cautivó", which charted at number 35 on the Billboard Tropical Songs chart. His debut album, Real, was released the same year, and he enjoyed his first international success in 2012 with the single "Yo Te Lo Dije", leading to a record deal with Capitol Latin. Balvin's breakthrough came in 2014 when he released the single "6am", featuring Puerto Rican singer Farruko. The song peaked at number one on the Billboard Latin Airplay chart and was followed by the album La Familia, which reached number ten on the Billboard Top Latin Albums chart, spending 122 weeks on the chart in total. His second US-released track, "Ay Vamos", won a Latin Grammy Award for Best Urban Song, and the follwing year at the Latin Grammy Awards, Balvin was nominated 13 times, winning three. 2016 saw the release of his fourth studio album, Energia, which launched the hit singles "Ginza", "Bobo", "Safari", and "Sigo Extranandote". In 2018 he was featured on the hit Cardi B single "I Like It" (alongside Bad Bunny), which reached number one on the US Billboard Hot 100. His fifth and most recent album, Vibras, was released in May 2018.