The Kia Forum | Inglewood, California
Metal fans, get ready for the biggest event of the year. Korn, expanding the dates for their Serenity of Summer tour, have announced they'll be playing The Forum on Wednesday 21st June 2017!! Joining them is a ferocious and diverse lineup, including none other than Stone Sour, BABYMETAL, and Islander!! NO heavy metal lover is going to want to miss this show – get your tickets to see Korn quickly, before they sell out!!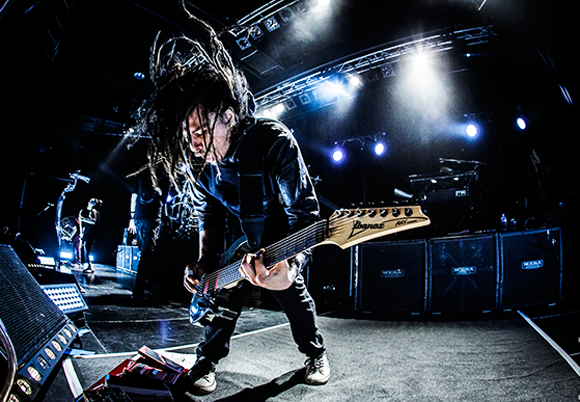 One of metal's standout acts – self-identifying, in fact, not as metal but as "funk," albeit "downtuned as f•••" – Korn have established a worldwide following for their truly unique sound, visuals and aesthetic. Rather than raw aggression, Korn focus on themes of pain, suffering, and alienation, connecting with audiences through the disjointed, yet utterly compelling nature of their music, and the vocals and antics of singer Jonathan Davis. With an unenviable childhood and adolescence behind him, facing abuse from classmates and adults alike, his translation of his feelings into his performance is nothing short of incredible. Davis' vocals range from full-onscreams to rap-style speed talking that occasionally deteriorates into complete gibberish, all performed with a wild abandon and fury onstage. None of it should work, but all of it does – quite apart from making the band totally unique in their field, Korn, as vulnerable as they are angry, have achieved a genre-crossing, universal relatability to them that few other metal acts can hope for.
On tour with their most recent album "The Serenity Of Suffering," Korn provide a once-in-a-lifetime experience that you truly cannot afford to miss.